USER TESTIMONIALS
David, 2012 KTM 990 Adventure SE,
I fitted your booster plug a few weeks back to my 990Adv with staggering results, what a change at low speed! So thank you for your efforts designing that.
What I found at the same time was your e-book on EFI. I have been an engineer (industrial) for 30yrs and it is one of the best guides/manuals I have read.
Many many thanks.
Ross, 2013 MV Agusta F4,
Just letting you know I have received the boosterplug & have installed it on my 2013 MV Agusta F4.
Found it was very easy to install & I am extremely pleased with the result, big improvement in the way the bike responds.
Highly Recommended.
Peter, 2020 Triumph T120 Bonneville,
Thanks for the Booster Plug , it arrived on time as you said, well done.
I fitted the Booster Plug my bike a 2020 T120 Bonny and went for a ride including a ride round the city.
The difference was like night and day everything that you said in your advertising .
The power was instantly noticeable as was the now lack of throttle jerk and engine 'run-on' when stopping.
Im a total Power Plug believer.
Andy, 2012 Ducati Monster 1100 EVO,
What a great piece of kit, does exactly what it says on the box.
Fantastic throttle response (Pulled a wheely!) backfiring in the exhaust nearly totally gone, especially when cold.
Smoother bike altogether.
Thank you for being so clever ;-)
George, 2003 Moto Guzzi California Stone,
I bought and fitted the booster plug to my california stone as you suggested.
The difference is unbelievable.
I had got that fed up with bike that I was going to sell it . It now runs lovely especially at low revs on light throttle, which to be honest is where I am most of the time in traffic.
Thank you very much indeed.
Phil, 2004 BMW R1150RT,
I wanted to let you know that the BP is installed and does everything noticeably well, as advertised.
I've always liked the RT, now I love it!
What a pleasant surprise.
Clive, 2019 Triumph Thruxton 1200R,
I invested in your BoosterPlug and am very pleased to say it has solved my idling problem when hot and the bike is running sweetly.
Many thanks for a great (and easy to fit) product.
Florian, 2015 Ducati Hypermotard 821 SP,
I added the booster plug to my Ducati Hypermotard 821 SP recently and went for some rides. I have to say: This is fantastic.
In my Hypermotard, it solved that annoying problem I always had with her: She has a really snappy clutch (common problem for the Hypers 821), and often at the take-off, the engine goes out.
With the booster-plug, this is much, much less. I am really happy about that, it makes my beloved Hyper almost to a commuter bike now (I didn't like her so much in the city for that reason).
It's almost like I have a new version of my Hyper, very nice!!!
Laree, 2016 Honda CRF1000L Africa Twin,
First, I installed your plug on a 2016 Africa Twin a few weeks ago. The results are awesome!
Smoother acceleration in all gears, starts easier, idles smoother and reduces the jerking at low rpm.
I was surprised that the shifting is much improved too, but I guess is the product of a smoother running engine.
My mileage decreased by an average of 1.1%. That includes continuous mountain riding conditions in the u.s.a. Appalachians.
I am very happy.
Chris, 2020 KTM 790 Adventure S,
Just fitted to my 2020 KTM790S and the improvement was instant.
No more low speed hesitation and smoother slow speed cornering and in town traffic.
Bike was always good when revved but now is pleasurable to ride at lower speeds
Mark, 2006 BMW HP2 Enduro,
I just wanted to pass on that I received the Booster Plug last month and finally installed it on my BMW HP2.
I have ridden the bike a few hundred kilometres and the low end response is much smoother and consistent.
Thanks for making this product that actually delivers what you say it would.
Franco, 2020 KTM 125 Duke,
I installed a Booster Plug on my KTM Duke 125 2020 1 year ago and I would like to tell you that the Booster Plug has transformed my motorcycle.
It has become very pleasant to drive, I can drive at very low revs without the bike vibrating.
I'm really surprised at the positive effect the Booster Plug has had on the bike, a top product.
Maarten, 2020 KTM 1290 Super Duke R,
Just wanted to let you know that the boosterplug is really amazing!
It took me around 2 hours to install the device on my 2020 generation 3 Ktm superduke 1290r.
The result is above expectations, really smooth acceleration and motorbrake at lower rpm.
Thanks a lot for this amazing solution!


Martin, 2020 Triumph Bonneville Speedmaster,
I've just installed the Booster Plug on my 2020 Triumph Bonneville Speedmaster and I have to say, it's fantastic!
The bike runs as smooth as silk and all jerkiness around town at slow speeds has been eliminated.
I'm very, very pleased with the result.


David, 2006 Ducati ST3,
I just got a 2006 Ducati ST3 with only 5950 miles.
The original owner only rode a few time a year because the Ducati was so twitchy at low speeds.
Between 2500 and 3500 RPMs the bike lugged and shook like nothing I've ridden before.
In town many times 2nd is screaming and 3rd is lugging too slow.
The booster plug just solved all of that. The 2500 to 3500 RPM transition is smooth and slow speed turns are easy now.
I can't believe the difference in rideability.
Not sure if it is in my head but the idle seem to be a smoother also.
In heavy traffic an abrupt stop sometime resulted in the idle dropping so much that the Ducati would stall. The slight bump up in RPM seems to have stopped that.
Installation was a breeze. The PDF diagram booster plug has on the Ducati ST3 is perfect.
It took me longer to get the Fairing panel off that it did to install the Booster Plug.
Extremely pleased with my purchase. Thank you.


Tina, 2020 Yamaha Tracer 700,
Thanks for making such a great product.
I was introduced to the Booster Plug by my local Yamaha Dealer – the best investment on my bike so far.
No more jerky throttle at low rpm, the engine brake is much smoother and the idle is much stronger.
Before installing the BoosterPlug I had stalling problems when riding in formation with my motorcycle club.
Another benefit – fuel economy have improved and my tracer700 now runs an additional 3 km/liter.
Thanks.


Dimutru, 2014 Yamaha XJ6-F,
I have been riding with the BoosterPlug for about one month now. I must say I am very pleased with your product.
The idle is much stronger in low rpm, the urban ride is much smoother, start and stop.
Now the bike now runs like is should have done from the factory.
I will recommend your product to my biker friends in Denmark and Romania.
THANK YOU!


Mike, 2005 Suzuki DL1000 V-Strom,
Hi, received my booster plug today, it was very easy to install, even for a fool.
And I noticed the difference straight away pulling out of the drive.
I have to say.....I'm VERY impressed! I did doubt it but as of now its a different bike!
Thanks again. I was going to sell the bike but now I'm keeping it.


Keith, 2014 Yamaha XT660X,
Bike was rough on low revs and cutting out. Could not be happier after installing the BoosterPlug.
Such an easy cheap fix to get what feels like a new bike. If anyone got a xt660 you need one of these.
Brilliant simple product.


Herbert, 2016 Honda VFR1200X Crosstourer,
Hi Guys,
I installed it on my 2016 Honda Crosstourer and you did really a great Job!
With the Boosterplug it is like a 1200 V4 should run from stock. Now I can drive with 2000/rpm in the city without the lousy hopping.
I was thinking about selling the bike because of the bad throttle control on low revs, now I am really happy.
Thank you, greetings from Vienna.


Robert, 2010 Kawasaki Versus 650,
I purchased a booster plug for my Versys 650 on the 1st May and amazingly it was delivered to me in the UK on the 3rd May.
(It can take longer than that to receive a letter from the next village)
The fitting was simple, it took me longer to get the fairings and tank of than to fit the plug.
I can notice the difference already.
A massive thank you for the booster plug.


Pablo, 2017 Ducati Scrambler 800 Icon,
Received the BoosterPlug, installed it sunday and tested it today.
Incredible how it changes the ICON, much softer and smoother ride.
Wonderfull accessory.


Greg, 2016 BMW R1200RS,
I have recently fitted a Boosterplug to my 2016 BMW R1200RS.
Having previously owned a couple of Kawasaki Ninja 1000 (Z1000SX) I was surprised as to how easy it was to stall the engine when starting from rest. Particularly so on a slope.
Since fitting the Boosterplug I find starting from rest is very much smoother and haven't stalled the engine since fitting.


Franck, 2021 KTM Duke 125,
Before the installation of the BoosterPlug it was impossible to drive in gear 6 at 50km/h without the engine knocking, gear 6 was unusable and the bike always had to be high in the engine revs.
Since the installation of the BoosterPlug, the bike is much more pleasant to ride, the 6 gear is usable, I can go 50 km/h in 6, accelerate, the bike starts again without any problem, the bike is really transformed with the BoosterPlug . Fuel consumption changes very little.
A great product, that works at a fair price.


Greg, 2019 Yamaha FJR1300 AE,
I just bought a 2019 Yamaha FJR1300 AE, so I bought a Booster Plug for it.
Firstly, I would like to compliment you on the service - 7 days from order to delivery in Australia.
Secondly, the ease on installation and the installation instructions was great.
Last but not least the 2019 Yamaha FJR1300 AE has awesome power standard, but the Booster Plug smoothed the throttle response through the entire rev range and took away the jerky throttle response at low revs, making riding in carparks and roundabouts a pleasure again.
Thanks again for the Booster Plug.


Stephen, 2016 Suzuki GSX-S1000,
I have this morning taken my 2016 GSXS1000 for a run after fitting your booster plug.
It was unbelievable how much it has improved the fueling.
The gear change is smoother, it is now easy to hold a constant speed& generally it is a lot nicer bike to ride.
An excellent product at a reasonable price. Thanks from a very happy customer.


Tim, 2019 Ducati Hyperstrada 939,
I've had the booster plug installed on my bike for approximately a month now and several rides in both around town and open road situations.
My Hyperstrada 939 had the usual Hyperstrada poor fuelling problems with uneven running and surging at low speed low rpm running and snatchy roll off roll on throttle response.
I was considering a full ecu remap before stumbling across the booster plug site. Your booster plug has made a tremendous difference to the rideability of my bike. It is now pleasant to ride in slow traffic (as if riding in slow traffic is ever pleasant!!) and the throttle roll off roll on is a smooth transition.
A very simple and cost effective solution to an annoyance that detracts from the pleasure of riding. Thanks for a great product.


Christian, 2020 KTM Adventure S 790,
Delivery to France has been prompt and efficient with DHL.
It took me just 5 minutes to install with the sensor at the air intake level.
It made a significant difference to the low speed rideability of the bike. Accelerations are solid and franc. No need to use the clutch in 2nd gear on the roundabouts and no more clunky noise of the engine in low revs.
I have no hesitation in recommending your product.


Neil, 2019 Kawasaki ZX6R,
I received a booster plug last week and fitted it to my ZX6r 2019. It was really easy to fit and to route the sensor in an appropriate place.
Like many people on many forums I was a little dubious about the Booster plug claims.
On riding for the first time, not only did it give a smoother and predictable first 'tap' of the throttle, it seemed to give my bike more midrange as well.
I cannot believe none of the guys I ride with have these fitted. Really impressed with the results.
Well done!


Sam, 2008 Yamaha FZ1,
Thank you for making a great product. I installed it and after riding for two days with it I cannot believe the difference in my bike.
The throttle response is smooth and on off is very smooth, this product does exactly what you say.
It does and I am a very happy customer, thank-you from Canada.


Zenon, 2016 Kawasaki Vulcan S and 2017 Yamaha V-Star 1300 Deluxe,
Booster Plug has greatly improved the rideability on both of my bikes.
My first purchase was for a 2016 Kawasaki Vulcan S ABS which displayed very aggressive engine braking on the factory set-up.
I was overjoyed with how Booster Plug reduced this issue. No more being jammed into the handlebars.
What a difference in throttle smoothness too.
I was so pleased that I ordered another unit for my 2017 Yamaha V-Star 1300 Deluxe SE.
Low speed riding instantly became so much more manageable. Throttle response is now how it should be.
Thank you Booster Plug for improving my riding experience!.


Robert, 2020 Ducati Scrambler Sixty2,
I was finally able to ride my Ducati Scrambler Sixty2 after the installation of the Booster Plug almost two weeks ago.
First and foremost, I like to tip my hat to the Booster Plug team for a such an awesome and simple accessory, the throttle response went from sloppy to smooth at all speeds, most noticeably at lower speeds.
The Booster Plug is a Winner and I am quite Happy for having it.


Ian, 2018 Triumph Tiger 800,
Got it today, fitted it today, rode it today 😊😊😊😊.
It just does exactly as promised!
Thanks so much. Worth every penny!


Stephen, 2011 BMW R1200R,
I recently purchased a Booster Plug and have only just had the chance to ride the bike.
I'm absolutely delighted with the change in the bike, throttle response is so much smoother from low RPM which was the main reason I installed the Booster Plug. Very happy customer here.
Thank you again for such a simple, well engineered and very effective solution to this boxer engine characteristic.


Peter, 2016 BMW F800 GS,
Just wanted to say thanks.
I ordered a booster plug from you about 6 months ago for my bmw gs 800f 2016 mod. I had issues with stalling constantly when the bike got warm.
Installed the plug which only took a few minutes and the result was fantastic. Idles perfectly hot or cold, gear changes and throttle response is smoother.
Completed roughly 4000ks since install and couldn't be happier. Excellent product would highly recommend.
Thanks again for a great product & simple fix


Joffre, 2020 KTM Duke 790,
It is absolutely awesome!
I tested it both in the city and on a mountain road, and it has been a blast.
Worth every penny!
Alan, 2018 Royal Enfield Himalayan,
I just fitted the Boosterplug to my RE Himalayan.
On startup it was idling happily from the offset instead of needing the throttle constantly adjusted for the first 5 minutes as before.
Power is much more stable at low revs and the popping and snatching on overrun has gone.
I have had only one short tide so far but the initial improvements are as you claim they would be, so I am quite happy with the product.
I will be fitting one to my other bike in the near future.
John, 2019 Honda CB650R,
In short, thank you!
My Honda CB650R really feels so much stronger and much more eager now. The throttle response is much quicker.
I know I write "much" many times, but that's how the bike feels.
My plan was to buy a Akra, DNA airfilter and a PC5 to call out those emission tired horses. No need for that now! My bike really pulls from low revs. And even the sounds is better.
So I'm really satisfied with the result!
René, 2018 Kawasaki Z900RS Café,
Thought I would write back to give some positive feedback.
True as claimed, the bike has transformed for the better.
Even wet twisties were enjoyable whereas in the past I would have been tiptoeing.
It's the classic KISS (Keep It Simple Stupid) engineering solution at its best.
Michael, 2008 BMW K1200S,
It's been a while since I bought your Booster Plug, but I finally got around to installing it on my 2008 BMW K1200S a week or so ago.
Even with removing the upper tank panels, infils and the tank, the whole thing only took half an hour from go to wo.
Bloody amazing, on start-up, beautiful smooth idle from cold and then the smooth acceleration in 2nd or 3rd at low speed corners, especially roundabouts.
There is none of that dreaded lag with sudden throttle response. Love it!
Johannes, 2013 Yamaha XJR1300,
I received the Boosterplug today for my 2013 Yamaha XJR1300.
Delivery was super fast from Denmark to Australia, DHL is very good service.
Bike runs great with boosterplug with on/off throttle response much improved & engine running very nice.
Thank you for providing this product to improve EFI running.
I will recommend boosterplug to my motorcycle friends.
Georg, 2020 Kawasaki Z900RS,
If I had known about Booster Plug before, I probably wouldn't have sold my KTM Super Duke!
My Z900RS is much better to ride now.
Thanks a lot.
Ray, 2013 Ducati Hyperstrada 821,
Your Booster Plug, and made my 2013 Hyperstrada so much easier and more enjoyable to ride!
I can't imagine a full Power Commander dyno tune or aftermarket ECU flash could be noticeably better to smooth out the throttle roll-on at all speeds.
I notice more power in very low and low RPM's to be able to stay in a higher gear and not need to feather the clutch through the middle of very slow up-hill hairpin turns.
The bike starts easier. Engine braking is smoother with less sudden engine braking closing the throttle.
Thank you for your relatively low cost huge improvement to my Hyperstrada!
Neil, 2020 Royal Enfield Himalayan,
Hi guys, I received my booster plug today and fitted it to my new Himalayan.
The noticeable difference was immediate for the 1st time the bike idled perfectly after start up, no working the throttle to keep it running. I took the bike for a run ,it was better all round, smooth as silk.
I have never written a review on any product I have purchased ever! but I am truly impressed with your product.
To all the sceptics out there YOU NEED TO TRY THIS !!!
Leonard, 2020 KTM 790 Duke,
Very nice, just like the bike should be. I feel that it adds another 1000 usable, comfortable, convenient rpm on the bottom end.
I can now do a very tight U-turn, lugging it, without slipping clutch. If I'd have done that before it would have done the herky jerky and I'd have perhaps fallen down.
And on very tight twisting roads if i get careless about not downshifting enough gears, I can still pull away smoothly from 2000. It's just easier to operate the bike.
Very nice to have an extra 1000 usable, comfortable, rpm at the low end.
Karl, 2017 KTM 1290 Super Duke GT,
I have taken my bike out for the first time since fitting the Boosterplug. I am very impressed with the outcome.
Being a big V twin urban riding is not kind to the bike, but the lowdown snatchy fuelling has gone.
The Boosterplug has made a big difference, finer control and able to hold a higher gear at around 30mph. Before it was 3rd, now I can use 4th without it struggling and rattling your fillings.
Such a simple quite straightforward concept that is neat, easy to fit, reasonable cost (very fast delivery considering it came from Denmark to UK), well made and works really well.
Can't recommend enough.
Xavier, 2016 Triumph T120,
Thank you for making this fantastic device!
My T120 is notorious for really bad low speed jerkiness, but it is now a totally different bike.
Low speed is no longer jerky, and gear changes seem a lot smoother.
I am very happy with the result. Thanks again.
Frederick, 2020 Kawasaki Versys 650,
My bike is transformed!
It's hard to believe how much smoother the throttle response is.
Thank you for a great product and fantastic customer support!
Terry, 2020 Kawasaki Ninja 400,
I recently ordered the Booster Plug for my 2020 Ninja 400.
The install took about 30 minutes, requiring 3 tools (10mm socket, 4mm Allen & needle nose pliers).
I took a quick run to the store this morning and the difference was immediately noticeable.
- Idle sounded slightly different like it was a slightly higher RPM and much smoother.
- Lower rpm power was smooth and throttle felt less like an on/off switch.
- pops on shifts and slight deceleration are gone
- pops on engine braking are far less intense
The goal was to smooth out response & power from take off to 40 mph, which is exactly what it did.
If you're looking for smoother throttle response at low revs, even with a slip-on and hi-flow filter, this thing is worth every penny.
Thank you for making such a great product!
Tim, 2020 Kawasaki Z900RS,
I ordered a booster plug from you last year, and after fitting and then waiting for what felt like an eternity, I tested it out today and found the z900rs ran like a dream.
I cant thank you enough for developing such a great simple to fit smooth device that actually works, BRILLIANT.!!
The bike is a Kawasaki Z900RS 2020 and it had a terrible snatchy throttle, clunky chain, and found it hard to get in gear, NO MORE!! Excellent.
Konrad, 2019 KTM 790 Adventure,
Ordered your booster plug, and I want to let you know how pleased I am with the results.
The KTM 790 Adventure runs so much happier with the booster plug installed.
After 30 years of riding bikes, in my experience, the motor felt very stressed running at lower revs and it took three attempts to start the bike.
That has all been fixed now with your product. Starts first time, idles smooth, and runs great.
I now actually love this bike.
Arnaldo, 2019 Triumph Speed Twin,
I would like to share that I just installed the Boosterplug on my Triumph Speed Twin without CAT.
I live in Rio de Janeiro where is very hot. Normally 30 Celsius. I was very sad with the performance while commuting in town.
Now, it looks like I have another bike. Much more enjoyable in low speed and speed recovery. I am very impressed.
Thanks for a very smart and a simple product.
Brad, 2019 Honda CRF450L,
I am flabbergasted! I cannot believe your plug works on my bike. The improvement is astounding.
This truly is worth the small cost (equal to a set of tyres) for such an incredible gain in ridability and performance.
I couldn't recommend your plug highly enough to any potentially interested CRF450L owner!
Tony, 2020 KTM 390 Adventure,
I have fitted the Booster Plug to my KTM Duke 390 (2020), and what a transformation.
The concerns I had with the 'lumpy' performance and poor ridability have been completely eliminated.
Riding in traffic now is almost a pleasure when compared to the performance without the Booster Plug, a lot less digital throttle response.
This is how the bike should feel. Excellent product, thanks.
Shane, 2007 Harley Davidson XL1200R Sportster,
I fitted my booster plug last night and went for a ride this morning. 250k on Irish roads....thats motorway, main routes, backroads and towns.
There is a world of difference for the better....reminds me of the "Ronseal" wood stain and varnish advert that says "it does exactly what it says on the tin".
So much better, smoother, stronger and much more relaxing to drive.
I love this motorcycle having had it from new before 2007 but now it's a pleasure to ride.
I am genuinely delighted with your marvelous product.
Rizaldy, 2019 Honda CB650R,
I had the Booster Plug installed on the bike at the same time with the Akrapovic Exhaust + BMC Hi-flow Air Filter.
I must say I am really impressed with the product, it worked wonders for my setting without any technical adjustment needed. Immediately noticed the smooth power delivery compared against the tiny-bit hesitation of the stock set-up.
Likewise I felt the strong drive of acceleration which I really did not expect after fitting the filter and open-type exhaust pipe. The engine seems to run happy and smooth. The end of the exhaust also has very little carbon residue after I ran for about 50 kilometers on the initial test ride.
I'm feeling that the Booster Plug is simply perfect!!! Complex fuelling simplified.
Louis, 2011 Ducati Multistrada 1200,
I just wanted to say thanks for the booster plug.
It arrived in really good time and it has really had a great effect on my 2011 Ducati Multistrada 1200.
What a difference - it is a much smoother engine.
Ric, 2020 KTM 390 Adventure,
Writing to tell you that the Boosterplug (BP) has greatly improved both the power delivery and smoothness of my KTM 390 Adventure. So much better!
With the BP installed, the low-RPM throttle response and torque is vastly better. I can now run a gear higher in demanding situations, such as a sharp low-speed corner, which ends with a steep climb. No problem, now...the bike will pull cleanly out of the corner, with no need to work the clutch or think about an additional downshift, like was needed, before. Throttle response is better throughout the RPM range, as well. Also, no more sudden lurching, when I chop the throttle.
Just a very solid improvement, everywhere, with no downsides. The BP makes the 390 Adventure more fun and safer to ride, no question.
The BP has worked great with mildly opening up the stock airbox, and a vented airbox lid. I sense no lean-running at all, with this configuration. No hesitation, and no sputtering on deceleration.
Thanks for a great product.
Keith, 2018 Kawasaki Z900RS,
Just fitted my new Booster Plug (Kawasaki Z900RS) and I'm very happy with it!
The bike is much more 'friendly' to ride, no more stalling or jerky throttle response and gear changes!
I grew up with 'Amal' carburetors way back in the day, changing needles and jets to rich-improve performance.
The 'plug and play' Booster plug is a real pleasure and it was easy to fit.
David, 2003 Yamaha TDM900,
Got my booster plug in quick time, fitted it straight away and I was like a kid at Christmas .
Went out for a quick 20 minutes, and I didn't want to go back home. The transformation is out of this planet.
Can't thank you enough for your super product. My TDM900 is staying.
Greg, 2019 Triumph T120,
My Booster Plug arrived today, thank you very much.
It is amazing that something from Denmark can get to Australia so quick.
I fitted the Booster Plug straight away and the Sticker to my helmet [ha ha]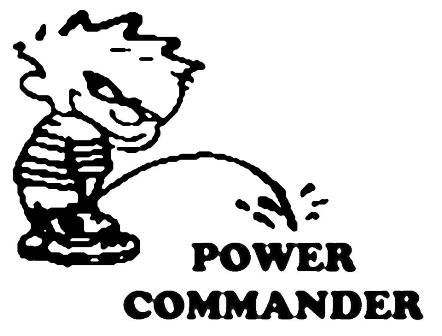 I can't believe the change to the throttle response the Booster Plug has made, the T120 is a different bike now.
Ian, 2010 BMW F800GS,
Yesterday I fitted your booster plug to my recently bought F800GS.
I was struggling with the jerky response when pulling away and low speed maneuvering .
I just came back from a 10 minute test ride that took over an hour.
How often do you order something via the internet and it's much better than had even hoped.
I could have played all day. I can turn on the power in a bend with full control for the 1st time, YES!
Przemek, 2018 Husqvarna FE250,
I would like to thank You for booster plug, for the idea and the way how it works.
I enjoy riding like on the bigger machines, Husqvarna runs perfect, don't die on long hill climbs, jumps on the top, and embarrasses 300 two stroke.
Great little thing that changes ride to 100% fun.
The Booster plug gives a "final touch" to fun factor of this bike.
Anselm, 2019 Royal Enfield Interceptor 650,
I installed the BoosterPlug on my Royal Enfield Interceptor 650. Easy and fast installation, calm 15 minutes.
A little skeptical, I went for a ride.
Amazing: the rounder engine noise, even the exhaust sounds better, more stable operation, smoother and regular running at low revs, better acceleration and deceleration. In the end I did 250Km, just for the pleasure it brings to driving.
Installed in conjunction with the DNA air filter, which already improves idling and low-speed operation. But the Booster Plug leaves you totally ready.
It's the perfect combination, Totally recommended.
Stephan, 2015 Triumph T100 Spirit,
Just a simple feedback:
The plug does exactly what was promised:
Nice gas response on accel&decel and nice steady gas on idle! And a plus to secure handling!
Great work !
Bill, 2020 BMW R1250GS Adventure,
Install was a snap. Had to lift the tank about 3" to access the plug.
I installed a Yoshimura exhaust and I was getting a lean pop on acceleration in the 3,800 to 4,200 range.
This simple plug got rid of that and really smoothed out the lower end acceleration.
David, 2020 Royal Enfield Himalayan,
I'm extremely happy with the BoosterPlug on my 2020 Himalayan!
Not only did I get it in less than a week, but it completely cured my bike's annoyingly weak idle when the engine is cold.
Surging and popping on deceleration is also VASTLY improved.
I can't recommend this enough. THANK YOU.
Joshua, 2015 KTM RC390,
I can't really believe how well the motorcycle runs now, the throttle response is superb and it no longer stalls and jerks within low rpm's…
It was worth every dollar and I definitely got value for my money using your product.
I couldn't be happier, so I thank you .
Dick, 2006 Suzuki GSX-R 750,
I never write a company about their product, but I have to make an exception for the booster plug.
I drive a gixxer 750 k6 and had some issues with low rpm cruising, the bike didn't feel right.
I came across the booster plug and the information on the website is so clear and spot on that I thought I would give it a try.
I live in the Netherlands and I ordered sunday afternoon and today on Tuesday it was delivered. No shipping costs whatsoever and a nice clean package. Perfect!
Took me about 30 min to install because had to route the wires etc. but it's plug and play.

- The bike sounds better.
- The acceleration improved drastically.
- Low speed cruising is perfect.
- The surging is gone.
- Engine braking is decreased.

The bike is so much more fun to ride and easier to handle and also the bike sounds like it has to work a lot less hard then before.
It actually does what is says on the box and that's unique.
All in all I am over the moon with my right choice for the booster plug.
Thanks again, I love it.
Sid, 2007 Moto Guzzi 1200 Sport,
It was really good to find a product that does everything it says it does.
The Boosterplug fitted easily with enough cable to secure the sensor by the steering head. I took the bike for a run and straight away felt a difference. Smoother, much better throttle response and at low speed I can confidently let the bike drop to idle and pull the clutch in with no fear of stalling. A different ride now as I don't have to compensate for uneven throttle response and idle.
A great product that I fully recommend. Well done.
Jim, 2020 Triumph T120 Bonneville,
Wow it's like I have a new motorcycle !
Thanks soooo much ! Took me 2 minutes to install.
Awesome ! Fast shipping as well
Theo, 2020 Kawasaki Z900RS,
Let me start by saying that I was sceptical. But the price was worth taking the risk. I had considered one for my previous bike (Triumph T120) too but I didn't keep it long enough.
I went for a ride to see if I could notice a difference. I started up the bike and it fired right up. It seemed to run smoother at high (cold) idle. But that could have been my imagination.
Taking off immediately made me a believer. Gone is the snatchy, digital feel. Even when cold it feels more creamy. When pudding around town you really feel the difference.
All in all I am very impressed with the change. Thank you again for your great product.

Luke, 2018 Kawasaki Z650,
Just a quick note to say how impressed i am with your product. My z650 has a mivv gp exhaust fitted which did lean it out a bit but not unsafe levels, however i noticed at times it had a lean missfire under certain light throttle situations and always had very poor transient throttle response even before the exhaust.
I was skeptical from experiences with similar products on cars (i am a qualified mechanic) but from the reviews i thought id give it a go. And i am not disappointed!!! It is silky smooth now, almost a different bike to ride.
Great job and thank you :)
Klaus, 2006 Kawasaki ZX-10R,
Today I've installed the boosterplug.
I own a 2006 ZX10R with Galassetti exhaust/db-eater and original airfilter. My main problem was the terrible engine run below 2000 rpm - especially when hot weather and engine hot.
NOW - after installation - everything is perfect. No popping, no stuttering below 2000 and the acceleration is better in gear 1 and 2.
Many thanks - your plug does the job as promised.
John, 2015 Kawasaki Versys 650,
I just wanted to report - I was able to install it in about 20 minutes on my versys 650.
WOW what a difference! The throttle response is predictable now. This is how the bike should have come from the factory!
Great product!
Robert, 2009 BMW K1300GT,
I finally got the guts to try a short ride on the K bike out after booster plug installation.
So far, all is good. Stronger, more even idle; I tried to make it stall a few times but it did not (at least so far);
Much less popping in the pipe when decelerating hard.
I should have installed the plug a long time ago.
And compliments to your team on the great information in both your fuel injection publication and FAQ section.
Tim, 2019 Suzuki V-Strom 1000XT,
I just want to let you know how impressed I am. Before ever installing the booster plug I was happy.
Ordering was simple, website is great, shipping was fast, packaging is very nice and the little extras like the free buff were a nice touch.
Then came the install. Clear simple instructions. It doesn't get much easier.
Then came the best part, the test ride. Quicker startup, smoother idle, low speed surging is just gone. My bike runs as it should have from day one.
Extremely happy customer! Thank you.


Chris, 2017 Kawasaki Versys 1000,
I would say a massive thanks for this product, completely different riding experience.
"My review is everything as other people said about the BoosterPlug, so im not writing again the same!
You made it! Respect!
Pavel, 2005 BMW R1150R,
I just would like to thank you for your great, superior quality product I have received and simply installed right now.
Everything I read about it is true, my BMW R1150R is running smoothly in low and middle rpm range with better acceleration and throttle response.
Good job !
Excellent packaging, incl. small present, pleased me as well and the e-book was very interesting.
Bill, 2017 KTM 1290 Super Duke GT,
Your product is a winner.
Despite being a great bike i hated the inability to be smooth on/off throttle at lower speeds. Made corner entry and exit un-smooth. Riding with my wife as pillon was head butting and she hated it.
Bumpy roads at steady throttle were herky jerky. The big twin free revving engine only amplifies all of this.
After installing the Booster Plug, the throttle is really buttery smooth in the first 1/4. You can genuinely feather it and be a very smooth rider without resorting to slipping clutch and throttle to do that. Bumpy roads at cruising speed easy. Bumpy road at full chat are now much more controlled.
Additionally around town it allows riding a gear higher which makes it even smoother.
All around a real home run you have.
Erik, 2020 Royal Enfield Himalayan,
My 2020 Himalayan runs so much smoother. It didn't suddenly turn into a sport bike -- which is fine because I didn't want it to -- but I'm a little beside myself with the improvement.
Yes, the acceleration is smoother and the throttling is less jerky and that is all excellent.
What I didn't expect is that it would make the "clackity-clack" sound that from the motor, that resonates in the windscreen, and that only the rider can hear, go almost completely away. I never expected that to be a by-product of the Booster Plug but I can't be happier that it is. And I don't really understand why. I would have bought it solely for that reason had I known.
Bottom line: it feels a lot better and it goddamn sounds a hell of a lot better.
Eytan, 2001 BMW R1150RT,
THANK YOU SO MUCH!!!
Upon arrival of the plug I installed it and the result is amazing.
The engine is much more quiet and the fuel consumption is bizarre low.
The trip we made (1000 bends route in Luxemburg and Germany) was a huge succes thanks to your help.
Thanks again.
Michael, 2018 Harley Davidson Softail Low Rider FXLR,
Hey, just wanted to give an update! I installed the Booster Plug this past Wednesday along with a high flow breather. What a difference.
A friend who had previously rode my bike was here. After installation we both rode the bike and he ordered a booster plug for his Harley the following day.
The idle is more stable and throttle response is has definitely changed to a smoother transition.
We will be advertising your product when ever we can! Thanks for the great customer service & great product as well!
Kevin, 2002 Honda VFR 800 VTEC,
Received my booster plug For my 02 Honda VFR 800 Yesterday.
It took a little bit longer than 10 minutes like the direction said it would, but it wasn't too hard.
Took the bike out later that day for its 1st ride and - Wow, Very impressed.
Thank you very much for a product that didn't cost a $1000 or more to make my bike run a whole lot better.
Frank, 2016 Kawasaki 650 Vulcan S,
I must say even though the ton of positive reviews I was still a bit skeptical, but I am now totally sold on it, what a difference.
I can now take corners slowly in 3rd gear, and have great throttle response, super smooth still, it is a day and night difference from before.
Low rpm's and still such a smooth ride, I am getting lazy in downshifting, the sound is great as well then with 2 cylinders.
I will definitely recommend the boosterplug to other bikers.
Barry, 2019 Honda VFR800X Crossrunner,
Since picking up my bike from the dealer last summer it has been bothering me that it had a bad flat spot around 3000/4500 rpm. So I finally got around to picking the boosterplug to try to fix the issue.
Well now it didn't just fix that one issue, it has made the bike real fun to ride and it's so much smoother in the low rpm range,
As a added bonus it has awoken the vtec system and it now has a real power band at 6500 rpm once you hit the vtec the bike just flys.
If you have a Crossrunner I would say 100% get a boosterplug you will not regret it. Without doubt the single best thing I have brought for my bike.
Also the fuel consumption has remained unchanged I'm still returning 55 mpg, I have now done over 700 miles with the boosterplug fitted.
Thank you boosterplug.
Dan, 2019 Kawasaki Vulcan 1700 Vaquero,
Had a chance to go for a good ride last night, impressed with the little gadget you designed.
It is nice to be able to roll on the be throttle from low rpm and not stumble, finally feels like a machine with 90+ foot pounds of torque, and shifting through the gears went from clunk clunk to click click.
Thank you very much!
Axel, 2018 Kawasaki Vulcan S ABS SE,
The Vulcan S is known for having a twitchy throttle, and a tendency to stall when taking off. After installing the BoosterPlug, these issues are gone.
The Bossterplug arrived in Canada quickly after I ordered, and the installation was straight-forward for anyone with average mechanical skills. It's plug and play, after removing the gas tank. There is nothing to program, that's already taken care of by BoosterPlug during manufacture.
After running with the BoosterPlug since the start of the bike season here in Canada, I have nothing negative to say about this product. The bike is smoother at low speed, which is where the twitchy throttle, violent engine braking and occasional stall usually manifest itself on the Vulcan S. I haven't noticed any negative impact on fuel consumption, either.
So to anyone who wants to make their Vulcan S run smoother without going through the expense and hassle of buying and programming a Power Commander, just get the BoosterPlug. It's worth the money.
I had an issue with shipping, due to an error on my part where I mistyped the postal code on my shipping address. I emailed Boosterplug, and got a reply back from them right away – on Christmas Eve no less – that the problem was taken care of. I didn't expect a reply until after the holiday. My order arrived on time, and to the corrected address. Now, that's customer service!
Grant, 2012 Yamaha XT1200Z Super Ténéré,
Added this booster plug to my 2012 Yamaha super tenere.
I was ready to throw this motorcycle off a cliff. Wouldn't idle, kept dying, lack of power up in the mountains. Trouble starting and some of the idiot lights such as traction control, oil pressure, an engine light would come on as it tried to sputter to death.
The booster plug completely changes my motorcycles abilities. Can ride around type hairpin corners without the herky-jerky on off throttle feel. I was at my wit's end with what to do with my motorcycle until this product. I ride in Denver Colorado so it's higher altitude.
Thank you so much best money I've ever spent on an aftermarket product for a motorcycle.
Alan, 2006 BMW R1200GSA,
Another positive testimonial for you. Very fast shipping, two days to Calgary Alberta Canada!
A joy to ride my 2006 BMW GSA 1200 now, the difficulty with a smooth launch from a stop was getting to me, now it's like a normal bike!
Can ride at 1500 rpm in 4th gear, not something I would normally do, but just wanted to see if it could handle it now, no issues.
Had to remove 3 panels and the seat, figure out which plugs to use so everything took about 30 minutes, pretty fast
Thanks again for a great product, your stickers are on my bike, and my wife loved the head wrap too.
Espen, 2017 Yamaha MT10-SP,
I recieved my BoosterPlug today, and installed it without any trouble! So easy!
I also got to test it a little in heavy and slow traffic and the bike now acts brilliantly! It is so much smoother and a lot easier to handle!
Thumbs up for BoosterPlug!
Bob, 2008 KTM 690 Supermoto R,
Your product arrived promptly and performed as advertised; definitely cleaned up the bottom end and roll on response of my 2008 KTM 690 Supermoto R.
Thanks and Cheers
Stephen, 2019 Suzuki DL660,
Just a few words to let you know of the big difference in ride ability I got when I fitted the booster plug to my 2019 DL650
Pulls top gear from 33 mph and no snatching chain.
Returning 74 mpg as your in top gear much more as always.
I'm happy with your product, it works exceptionally well on the later DL 650
John, 2001 BMW K1200RS,
I bought the boosterplug from you in February this year, and finally got around to installing it on my old 2001 BMW K1200RS motorcycle. All I can say is WOW!
I was wondering if the bike really needed this mod, as the midrange and driveability was pretty good. But now, the midrange is so much better than before, I don't even need to downshift to pass, I just roll on the throttle, as the midrange is so much stronger. It starts and runs much better when cold, just seems to run so much better all around. Full on acceleration is really strong as well, but the low and midrange is now so much better.
The installation was easy, just a few bits of the fairing needed to be removed and I just popped a hole in the intake plenum and pushed the sensor in there, and ty-wrapped the rest, as it just plugs in, no mods needed.
Shane, 2019 Triumph Scrambler 1200 XE,
Recieved the unit today.
Smoothed the acceleration, low speed operation, and gear changes, no popping on deceleration.
LOVE IT - thank you.
Jonas, 2018 Kawasaki Z900RS,
Many thanks for the Boosterplug. It was a very quick delivery.
I have already installed it on my bike during the weekend and I'm very pleased with the result.
It was a very positive experience to test ride my z900rs with the boosterplug installed in a controlled manner at low speeds, in city traffic, intersections and roundabouts without unpleasant surprises.
Tracy, 2017 KTM 690 Enduro R,
I installed the Booster Plug on my 2017 KTM 690 Enduro R.
I put on a Rade/Garage intake system so I wanted to make sure it was running rich enough with some amount of increased air flow.
The bike runs excellent, can now chug along without flaming out and runs much cooler.
Thanks for the great product and service.
Jurg, 2015 Ducati Multistrada 1200S DVT,
First of all thank you for sending the ordered item super-fast, it took 1 week to ship it to Australia - brilliant.
This was the 3rd Booster Plug I ordered, the previous two for BMW R1150GS and R1200GS, this time for a Ducati Multistrada DVT 1200S.
Today, I took the bike for a ride and I could not believe how much it transformed the bike. From nicer idling, nicer gear shifts, to massively improved low down torque and huge improvement of throttle control - the bike is magnificent now and runs like an absolute dream, power is up significantly, pulling like a freight train, in every gear, from low down right up to the very top - in a very linear way.
Congratulations to a brilliant product, I couldn't recommend it any higher..
Vojtech, 2015 Yamaha SR400,
1. Instalation - this is super easy. It takes five minutes, Boosterplug looks bulletproof.
2. Ride - bike runs much smoother, especially in low speeds (city).
3. Lean issue - if i rode bike with SC Project with db killer, everything works great (much better than before instalation), i have perfect stable idle. .
Casey, 2018 KTM Duke 390,
I just purchased a BoosterPlug for my Ktm duke 390, and I would like to leave a positive review to help other duke owners know this is a quality product from a quality company.
My Duke was suffering from a lot of throttle stutter, exhaust pops(Akra pipe w/cat) and an inability to keep the rpms low and cruise.
Since installation all my quirks are gone. Throttle is super smooth for in town riding with traffic, I can feel the power has increased with the extra fuel and best thing ever is I haven't stalled once since the install. The BoosterPlug helped rekindle my love for my duke and has made riding it so much more enjoyable.
Also, BoosterPlug is so quick about shipping. I live on the Oregon Coast in the USA and I received my product in 4 days. From Denmark to Oregon USA in 4 days is highly impressive.
The warranty is one of the easiest and most honestly written warranty I've ever seen.
These folks are riders helping riders and it clearly shows. A great job to the team at BoosterPlug and I will be buying another one when I change bikes.
I will be recommending this product to all my riding friends. A pure 10/10. Thank you BoosterPlug.
Lindsay, 2012 Harley Davidson Sportster Custom,
I've recently purchased a 2012 Harley Davidson sportster custom. It has screaming eagle pipes and air filter, a nice bike, but I found it suffered from a surging problem especially around town and was really hard to ride smoothly. I even had to slip the clutch at times to hold the speed to 60 Klms !
So after careful research and reading many reviews I purchased a "Booster Plug" with the hope of fixing my problem...I installed it myself in about 1/2 hour all up and in the end it wasn't that hard to fit and you wouldn't know it was there!
And the best news is that my bike now runs so smoothly !!....I can now slowly cruze at 60 Klms per hour around town in top gear !! No surging !! No coughing or hesitating, It has really made a difference and I'm so pleased !!
I highly recommend the Booster plug if you have similar problems as I did. I cannot stop riding now!! Loving it again...
Lewes, 2018 Suzuki GSX-S1000,
First and foremost thanks for the incredibly Hastey Delivery , well packaged and well presented.
Prior to purchasing you were also very helpful which is much appreciated.
I found your product through a friend & a YouTuber, namely AndyManCam who installed it on his Kawasaki Verysys 650.
The GSX-S1000 with its notoriously snatchy throttle has been instant cured. The throttle is not snatchy, the Engine braking is softer yet still effective with no loss of acceleration.
Nice manageable low revving control is the by product of your product.
Very impressed.
Martin, 2016 Ducati Multistrada 1200,
Just to let you know that I have successfully fitted the booster plug to my 2016 Ducati multistrada 1200 following the success of the previous unit fitted to my 2019 moto guzzi v85 TT.
I am equally impressed with the changes the unit has made to my bikes rideability, your expertise is exceptional and I would not hesitate to recommend your product to anyone looking to bring the riding enjoyment back to their bike.
Dwight, 2018 Triumph Bonneville T120,
Received and installed boosterplug for 2018 triumph t120 today.
A 20 mile ride showed it delivered improved idle and response as promised. Thank you.
I should have installed one on my 2007 Tiger 1050 ten years ago.


Warren, 2019 Royal Enfield 650 Interceptor,
I fitted it yesterday afternoon and rode 210km to work this morning and it has made just a big difference to the Interceptor as my earlier purchase made to my R9T.
Exhaust was louder on the overrun, better and smoother running when cold, and super improved roll on performance!
Very happy - thanks!
Martin, 2019 Moto Guzzi V85TT,
I have just received and fitted the booster plug I purchased from you for my new moto guzzi v85 tt and road tested it.
I have one word for you: WOW! what a difference.
I will be buying one for my Ducati multistrada enduro 1200 as well.
Thanks very much.


Mark, 2008 BMW F800ST,
There's nothing wrong with my bike on the open road but the snatchy fuel injection at low revs was a physical pain in traffic. I was always slipping the clutch as it was so easy to stall the engine at low revs. Riding the bike on the throttle at any speed below 20mph was a lumpy, jarring experience. The revs never settled at idle and the engine was always hunting. I was put off of using the bike to commute on as it just wasn't suited to riding in traffic.
Fitting the Booster Plug kit was pretty easy. I drilled a hole in the inner fairing panel above the ambient air temperature sensor and fitted the Booster Plug sensor there. Then a few cable ties to keep the wiring in place and it was time to see if the hype was true.
It was! No more hunting at idle for a start. The difference in low speed handling is noticeable and very welcome.
I don't have to slip the clutch so much at low speeds, gear changes are smoother, the engine doesn't stall unexpectedly and higher speed performance and fuel consumption aren't affected.
Now I have a bike that's easy to commute on as well as enjoy on open roads. Thank you :)
Chris, 2019 Suzuki TU250X,
The package arrived 2 1/2 days after it was ordered, all the way from Denmark.... why can't Canada Post perform like that?
Nicely packaged, all important Power Commander sticker included (I love it)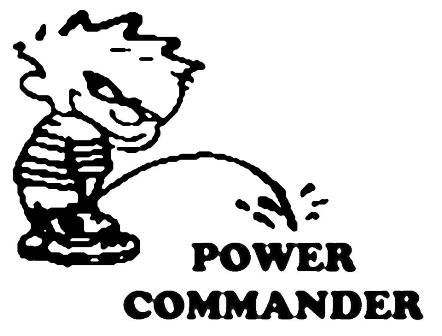 15 minutes to install, it would have been less but I couldn't find my zip ties. Plug and play as promised.
Clean start. Nothing new there. Pulls really well from idle, nice. And no surging at light throttle openings... its a miracle!
Driveability in the lower gears at light throttle openings is completely changed, its perfect now. And smoother and cleaner running all the way up the rev range, brilliant.
Reading all I could on the product before buying it sounded like it did the exact same thing I've done to all my carbureted bikes since the late 70s, "jet" them up a bit. Richen the mixture just enough to make it run cleanly.
Make it run perfectly in fact.
Thanks! Greatest value for the money I've seen in a long time.
Doug, 2015 Yamaha WR250R,
The booster plug made all the difference in the world, almost all of the snatchy throttle is gone, made bike fun to ride.
If anybody is debating buying one, JUST BUY ONE NOW.
Took 8 minutes to install, great product.
Tom, 2017 Moto Guzzi Stelvio 1200 NTX,
I just wanted to share with you a few comments regarding the boosterplug for my Moto Guzzi Stelvio 1200 NTX.
I read a lot of comments how this is smoke and mirrors and doesn't work, and that only remapping fixes the problem... I can tell you personally that I am EXTREMELY impressed with the motor performance after adding the boosterplug to my bike.
I can attest that it is not smoke and mirrors and it's the difference of feeling "I made a mistake buying this bike" versus "Loving it".
I have a ZARD after market pipe, and the high flow air filter installed. It use to back fire all the time and ran horribly at idle including surging. After installing the boosterplug it finally runs like a bike should.
Thank you for this brilliant design.

*** Note from BoosterPlug regarding remapping ECU's and Power Commanders ***
It is a common mistake to think that having access to adjust all parameters in the ECU is the better solution, but with the very sophisticated ECU's we have on our bikes today, it is actually the other way round: The winning strategy is only to change "as much as necessary, but as little as possible".
The factories have spend thousands of R&D hours to program the ECU the best they can, and they have mostly done a very (VERY) good job, except that they are forced to run the engines a bit leaner than desired.
And there is no reason to throw all the brilliant work away and start your own development project with a Power Commander, when the BoosterPlug can fix the simple lean running issue for a fraction of the price.
Peter, 2005 Honda ST1300 Pan European Trike,
This thing is the business.
Today was the first chance to try the booster plug. Boy oh boy what a difference, the engine runs so much smoother, gear change acceleration also slick.
Rather chuffed with the improvement. Thanks.
Cas, 2019 Moto Guzzi V85TT,
When I first rode my V85tt, there was nothing to complain about, but after more kilometers I started to dislike the initial take-off at traffic lights and pick-up at low revs. Especially when the engine is cold and at lower temperatures, popping and choking make you being busy with the bike instead of the traffic. Once noticed, you cannot help but focussing on it. I could have lived with these small imperfections, but why should I.
So in goes the Boosterplug and all the little faults have disappeared. Smooth as silk and no more popping. Bang on, the bike is finished.
Thank you very much!!


Kev, 2013 Derbi Mulhacén 659,
I ordered the boosterplug for my 2013 derbi mulhacen 659 cafe on friday, received it on saturday, fitted it in 10 mins.
Such a simple fix which has transformed the rideability.
Brilliant product, Thanks.
Michael, 2002 Honda VFT800 VTEC,
I just wanted to say how pleased i am with your product,it made an instantly noticeable difference to my vfr800 vtec
Better idle straight from startup, smoother gear changes, better response on throttle lift off and smoother throttle response at low revs.. everything that was mentioned in your description.
So a massive thank you boosterplug for transforming my bike.
Paul, 2018 Triumph Tiger 800 XCA,
Have to say..."It's as advertised."
Triumph did a pretty good job, all things considered, mapping the injection on my 2018 Tiger 800 XCA.
The Booster Plug absolutely cleaned up the low end weakness and improved the roll-on response. The bike will start off without giving any throttle.
Thanks!
Terry, 2018 KTM 1290 Super Duke GT,
Delivered so promptly and what a fantastic little product.
It's made a huge difference to the low speed rideability of the bike, it's like a different machine and the fuel consumption is, if anything, actually better than stock.
I would have no hesitation in recommending your product.
Helen, 2013 Suzuki TU250X,
Thanks for the impressively fast postage, only 4 days to Australia. And the booster plug is everything you've claimed - and so much more.
Due to the slow and very heavy traffic I often ride in, I developed tendon-injury in my left arm slipping the clutch so much to combat FI-induced low speed surging and jerkiness - to the point that I've had to stop riding altogether atm.
Received the booster plug yesterday and installed it today...simply done and took a couple of minutes. Thought I could risk a quick 5km round trip to try it out. And was truly amazed.
Talking incredulous here. Other people have said "it runs like a completely different bike" or "how it should have come from the factory" - I couldn't agree more.
Blown away by the improvement, hardly had to slip the clutch at all, even in slow traffic. In fact I found myself having to refrain from doing so most of the time, it just wasn't necessary. Never thought I could travel slowly in 1st gear without having to. Idle is definitely a bit stronger, with improved acceleration and throttle response. Gear shifting and engine braking much smoother. Crossing an intersection without having to change up to 2nd, hitting 50kmhr in 4th instead of 5th, not stalling at the bottom of my street when the bike is cold lol. Actually had to lay off the throttle a bit as it wasn't needed on roads where I'd usually have to push it.
It's transformed the way the bike behaves and might just have saved my ability to ride at all.
Robert, 2019 Triumph Bonneville T100,
I admit it, I was skeptical at first. Then I looked at some YouTube videos which convinced me to make the purchase.
Delivery from Denmark to Phuket Thailand took 4 days - wow.
As indicated, installation was easy.
My test ride was impressive. All my throttle "herky jerky" behavior was gone.
Throttle control was precise and very smooth.
My X-pipe / new muffler deceleration popping was gone.
All thanks to the Booster Plug. Quite amazing.
Carlos, 2011 KTM 990 SMT,
Installation was quick and easy and most importantly, it's a completely different riding experience!
Throttle response has been smoothed out. Roll off and roll on in corners are no longer an issue.
Best bang for the buck I've had for motorcycle accessory.
Thanks again for making such a great product!!
Kevin, 2015 Triumph Bonneville T100,
I received my booster plug and installed it in my Triumph and went for a ride today.
Well, all I have to say is thank you! Your magic box has made my bike so much more ridable and enjoyable.
I learned of your product from a youtuber by the name of Stuart Fillingham and bought it on his recommendation.
Very, very pleased.
Glenn, 2018 Royal Enfield Himalayan,
I am glad I installed the BoosterPlug my bike. If you are looking for some dramatic performance change this will not do it.
What the BoosterPlug does, is make the engine run like it was originally intended before they had to make modifications to the map to meet federal regulations. These modifications make the engine run lean and exacerbate things in degree like hard starting, flat spots in the acceleration curve, hesitations and loss of throttle response.
On my bike this is all gone. From starting to finish the engine now runs about as perfect as you can get it. It starts right up and rarely dies. I had to reduce the idle about 50 rpms and the idle is very even and strong with no hunting.
Throttle response is improved, from a stop all through the rpm range. There are no flat spots or anything. It just revs right up there quickly in all the gears. It is very noticeable in 4th and 5th when before it was kind of lazy, but now it pulls better and evenly, like from 4000 for example it just runs right up there.Zero to 60 is about 10.5 seconds. I am no drag race expert and I didn't do one before, so I don't know if that is an improvement. It felt strong though, especially when you are accelerating above a standing start. I have a couple of back road hills I go up often and I can shift up sooner now. It seems that often I find myself in 1 gear higher than I used to be. The feeling that you want a 6th gear is stronger now.
At slow speeds like in parking lot maneuvers and off-road riding, throttle response is smoother and less abrupt.
There is less back off popping etc. on deceleration.
My fuel mileage is still over 70mpg US, so very little change there.
Malcolm, 2004 BMW R1150R Rockster,
First I wanted to say, wow - 4 days from ordering and it was in the bike.
The Booster Plug 100% corrected all of the issues stated!!!
I have recommended the Booster plug to everyone of my motorcycle friends.
Thank you for an incredible product!
Juan, 2008 Suzuki AN400 Burgman,
The device has transformed the smoothness of the throttle response, making the bike so much more easy to control and enjoy.
Idle is stronger and open throttle response feels more powerful.
I am not experiencing any popping from exhaust even though I'm using an aftermarket exhaust (akrapovic) together with a k&n performance filter.
Recommended 200%.
Terry, 2014 Honda CTX1300,
Got my booster plug last Thursday ! Wow great service !!
Put it on Friday night and took a ride 😀😀😀 I can't remember ever buying anything that said what it does , and does what it what it said .
Great improvement, more pep, easier to ride, and very reasonably priced . Thank you !!
Noel, 2005 Yamaha MT-01,
Just a quick email about the Booster Plug I ordered for my Yamaha MT-01.
Although the fuelling wasn't too bad as it was, I was looking for something just to smooth out the bike a bit as it has aftermarket Staintune mufflers and a K&N airfilter installed.
The price of a Powercommander was way above what I wanted to pay and other systems were in the price range but had bad reviews.
I came across your Booster Plug in my search, and through much review searching, saw more positive than negative (you can never escape the clowns who rubbish a product they haven't even tried). I thought "if this product is a scam it must be a good one, and these guys has gone to a lot of effort to make it seem legitimate".
Well I have been impressed all round. From the delivery to the results (I ordered it on Monday and had it installed on Thursday, and I live in Australia!). It not only smoothed it out, it pulls much more cleanly and smoothly from lower revs and up through the rev range.
I have worked as a motorcycle mechanic and currently own six bikes, each with different fuel injection modules on them. I have had a Harley XR1200X with a powercommander 5 and Autotune system, currently have a Buell XB12SS with a Buelltooth module running ECMdroid through my phone and a 2002 Suzuki Hayabusa with a Staintune fuel injection module (I think it was also known as a Techlusion module).
And although the various systems on my injectored bikes did what I got them for, it took hours of playing and road testing to get them tuned to a state I was happy with.
The Booster plug literally took me 10 minutes to install on the MT-01 and has done in 10 minutes what took hours on my other bikes, and that is make the bike run and pull smoothly from low revs and up through the rev range.
Thanks for the quick and fully tracked delivery as well as a product that was plug and play and did exactly what I was looking for.
Adrian, 2019 Kawasaki 650 Vulcan S,
I received and fitted the Booster plug yesterday, took the bike out for a test and had a very enjoyable riding experience.
Reduced jerky throttle sensation at low speeds i.e. Entering and exiting roundabouts, traffic filtering.
Restored my faith in my riding ability!
Gorazd, 2018 Kawasaki Z900RS,
I installed the Booster Plug on my Kawasaki Z 900 RS :
-throttle response is now much,much better, not excellent, but much better than before, no more on/off effect
-shifting is smoother too
-you can drive it one gear higher than before, speaking about touristic drive
So, for the second time, your product is worth the money I paid for it
Dave, 2007 BMW R1200R,
Many thanks for a great product!
I now love the smooth responsive mid range power, much better than stock!
Daniel, 2018 KTM Duke 690,
I just want to tell you that I for the third time bought a plug for my bike and it works perfect once again.
All jerkiness at low rpm goes away with the plug.
Bmw 850r - Aprilia 750 shiver - Ktm 690 duke.
Billy, 2001 BMW R1150RT,
Thanks for the great product. My 1150 RT is now a much more enjoyable bike to ride!
I was sceptic, but boosterplug does everything you claim it does.
Glad that I took the shot.
John, 2016 Triumph Thruxton 900,
So I received, installed and put around 150 miles on, and I would note the following:
Normally when cold the engine is fast idling and running on one of the "choke" settings - it is usually a little rough and stumbles.
With the BOOSTER PLUG it is quite smooth when cold. Rated 10 out of 10
The low speed, part throttle that produced mild surging is now much better - rated 9 out of 10.
Throttle response is probably the most noticeable improvement as it is much more precise. Rated 10 out of 10
I would give your product a big thumbs up!
Duncan, 2011 BMW F800ST,
I am very pleased with my second Booster Plug too.
Although my bike ran quite well I did notice a hesitation at low rpm. No one wants to stall their bike on a parking lot or fuel station. The BMW gave me concern that I would stall and have an embarrassing tip over with a sudden rear wheel lockup.
Since I installed your Booster Plug those fears are completely eliminated. At highway speed I can lug along in top gear, smooth as silk, with no throttle lag at all.
In short, I am happy. it was worth the price just to know that its very unlikely I will have a slow speed stall.
Justin, 2018 KTM 390 Duke,
As many of the others have commented the idle has changed, it's now nice and strong.
The engine takes ever so slightly longer to come up to temp and the fan has been less active, I would hazard a quess that the bike is running slightly cooler in general (dash doesn't have an exact temperature).
Low RPM throttle is much more controllable, there is less bucking and jerking, which is great for riding in heavy traffic. Also each gear has slightly more torque which means I feel less urgency to down-shift as I can just roll the throttle through more frequently.
What great, simple and ingenious device.
Paul, 2014 Ducati Monster 1200S,
I received my booster plug yesterday. After a quick & easy install, I went for a quick ride-
A great improvement- smoother idle, much better at low rpm & smoother acceleration. Oh & much less popping & banging when closing the throttle too!
Not sure what Ducati were thinking with the present fuel map... however your product has restored my Monster 1200s to how it should have been from the factory!
Ian, 1998 BMW R1100RT,
R1100RT 1998, 53k. During the 2018 hot summer the bike felt harsh and breathless. It does'nt have the surging problem but could be a little snatchy at low revs.
With Boosterplug power delivery is best described as 'creamy', much smoother and definitely increased but moderately so.
At 60+ in 5th will keep up with accelerating 1200GS.
Highly recommended.
Clive, 2018 KTM Freeride 250F,
Booster plug arrived today, 5 days from ordering, wow.
Had everything ready so installed it in 5 mins.
Once warmed up the Freeride would run smoothly on idle speed with no clutch, this was impossible prior to fitting the Booster plug.
It will even do it in 2nd. gear and pull away smoothly. Acceleration is stronger and smoother. Now it returns straight away to idle speed where as it used to hang a bit faster before normal slow idle resumed.
Thank you for your excellent service and fast response to my questions.
Wish I had one on my Yamaha TDM 900 which I sold partly because it was hard to ride without constant clutch work in slow going. By the way I'm a trials rider of many years so I'm well used to clutch control.
Again many thanks for your product.
Ian, 2011 BMW R1150RT Twin Spark,
Thank you for promptly delivering the booster plug for my BMW R1150rt so promptly to my home in Spain. Thanks also for your personal advice also given promptly and freely.
Simple to fit, it has made a big difference to my bike, especially as I use it 'Two up' regularly and noticed it was 'pinging' under acceleration as our climate got hotter week on week.
It would have been enough for it just to have helped with this problem, but not only has it cured this , it has also:
- Made the bike far more 'tractable' at low revs, especially when pulling off in the high geared 1st gear and accelerating through the gears…….. as well as downshifts.
- Where I would have needed 3rd, and more revs, I now have a new 4th gear that just pulls and pulls. No more dancing on the gear lever !!!
- Stopped the exhaust 'popping' on the over run, especially when going downhill on a closed throttle.
- Instant pick up with no 'fluffing'.
I spent ages setting the bike up properly to try and get around the issues, but the best ten minutes I spent was fitting your device! I am fully aware as to how it functions, but have to also say…….. It did the job!
Thanks once more.
Guy, 2011 Honda NC700D Integra,
I just installed the boosterplug in my Honda Integra 700 D and it is wonderful !
Many thx
Scott, 2018 Suzuki GSX-S 1000,
I purchased the bike about a month ago and was very unhappy with the throttle response. It was so bad that in some circumstances the bike was almost unrideable and I thought something was wrong. My previous bike was a 2004 CBR1000RR and it didn't behave that way.
After the dealer told me that it was normal and that's just how bikes are now, I went looking for a solution.
Installed the Booster Plug yesterday and did a couple hundred mile ride today...THE BOOSTER PLUG IS AMAZING!!!
Fixed the snatchy throttle and the inconsistent throttle inputs caused by bumps in the road. The Booster Plug transformed my bike in 20 minutes.
Thank you for an excellent product that works exactly as advertised.
Ben, 2017 Suzuki DL1000 V-Strom,
I waited a while before I gave this review because I wanted a through evaluation.
This thing is the real deal and the single best purchase I've made for my bike, and I could not be happier.
It does what it says and it was easy to install and it has transformed the character of my bike now.
I highly recommend this product as it makes a huge difference in the lowdown throttle response and overall personality around town and at lower RPMs were you have to use some finesse on the throttle .......five stars!"
Thanks again guys, I will refer anyone I know that has a bike to the booster plug - you guys sure got this figured out.
People would have to be out of their mind to buy a power commander. You guys made twice the product for half the price and I don't have to fool around downloading software and toggling through settings.
Thanks again.
Mike, 2011 Ducati Multistrada 1200S,
I have last week fitted a boosterplug to my 2011 multistrada 1200s, was considering getting it tuned at over £450+ but decided to do some research on your device.
I am a motorcycle Mechanic so was a little skeptical on using the Boosterplug, but after a lot of reading decided to go ahead and try it to eliminate low down throttle snatch and overall jerkiness that all v twins suffer from.
Had it fitted a week now and done over 600 miles in all weather conditions and temperatures.
My multistrada 1200 without luggage would average 156 miles before refueling and take aprox 17 litres to fill. With the Boosterplug fitted i returned the same mileage with side pannier loaded and packed !
My answer to this is pretty simple; the bike feels like it has been re-geared and more usable so I am not changing up and down the gears like before wasting fuel, this device is a god send to me as in the mountains and twisties I rarely have to change up and down the gears like i did before.
I am so happy as I was going to upgrade my bike to the later twin spark DVT model but at £130 for the Booster plug, you saved me thousands and I now have the perfect bike!
Thank you A+++++
Ron, 2013 KTM 690 Enduro R,
The Boosterplug arrived in Australia less than a week after I ordered it. The installation instructions were easy to understand and very accurate.
I have installed the unit and tried out the bike and it runs much better.
I have a 2013 KTM 690 enduro R with an Akraprovic full pipe, and now that I have fitted the booster plug it idles much better, accelerates much cleaner at low revs and is generally much easier to ride, both in stop start traffic when on the road and when pulling along at low revs in the dirt.
I am very happy and thankful for the boosterplug.
Keith, 2012 BMW R1200RT Twin Cam,
I bought this bike a few days ago and have ridden 500miles, love the bike but it kept stalling or I had to slip the clutch lots which was very smelly. It felt like something was wrong and not just a case of getting used to the boxer engine.
The Boosterplug has transformed the bike. It has improved my ability to control at low speed, also feels a bit more grunty, I can now let the clutch out properly and pull away using the torque.
Much safer with my wife and luggage on the back, now planning to ride to south of France with confidence.
So glad I decided to buy this, much happier with the bike now.
GREAT JOB!
Harvey, 2017 Triumph Bonneville T120,
I have a 2017 Triumph Bonneville T120 with over 12,000 miles.
I have had issues with it surging while in traffic, the idle hanging when I come to a stop and very harsh engine braking when letting off the throttle.
I installed your booster plug this past weekend and rode for over 600 miles and all of the problems are gone I can hold 30 mph smooth without having to feather the clutch, the harsh engine braking is now a smooth deceleration, and the idle drops the way it always should have.
Kudos for making a product that really delivers.
Alfredo, 2018 Husqvarna 401 Svartpilen,
I am very happy with your product, it really does what is promised.
My svartpilen is a good motorcycle but now it feels much better and more comfortable to ride.
When I bought it I thought there was a problem with the engine or electronics, it felt weird, hesitated a lot during acceleration, had to slip the clutch to launch, lost power in midrange, needed to downshift to avoid stalling. Very unpleasant to ride.
I called the dealer to complain, they only said it is normal and it will be better after the engine break in period.
Now that i installed the boosterplug it is a pleasure to ride, launch faster, easier to ride in traffic without downshifting to keep revs up, acceleration is faster and more linear, and now it is not loosing power at midrange.
Definitely a great product.
Zarian, 2013 Triumph Street Triple R,
Received the item on end January and installed it straight away. Just to review these 2 months of riding and I'm sold!
At first there wasn't any noticeable difference in the sound and engine, so I thought maybe I should ride it to feel the change. And oh boy it is different!
The self-adjustment fueling really helps over the traffic jams and I was in my 5-6 gear which usually I had to quickly change to 3-2 gear abruptly. The engine brake is not that harsh any longer and smoother change from low-high rpm and vice versa.
Somewhat the acceleration is better when going to high speed which pulls just nicely for my stripple. Backfiring is slightly minimised and the snatchiness feels completely gone. I could easy dive into the corner from 1st to 2nd lane easy without worrying about the snatchiness and gear change.
I am a happy man and your product really works well. Well done! :o)
Rick, 2013 Husqvarna TR650 Terra,
I must admit I was a bit dubious about the Booster Plug but have been pleasantly surprised by its performance.
It has totally stopped the lean pinging I have been experiencing with my Husqvarna TR650 Terra.
Great little device.
Andrew, 2015 Ducati Monster 821,
Just wanted to let you know the Booster Plug has made a huge difference to low speed fueling on the Monster.
Went up to the mountains this weekend and in switchbacks where before i was hopping between 1st and 2nd, it now just pulls smoothly in 2nd no problem. Always felt like it would stall before.
Many thanks for a simple and effective product!
David, 2018 BMW R1200RT,
My bike is a BMW R1200RT 2018 euro 4.

- Exhaust is modified using Black Widow headers with Akrapovic euro 3 silencer, baffle removed.
- Catalyst & flap valve removed.
- K&N filter & boosterplug fitted.

The engine now runs much smoother, has more torque and the bike feels more pleasent to ride.
The exhaust is louder than before, but not excessivly so.
There is no poping/banging when rolling off throttle, which I was very impressed with.
I have had no fault codes from the ECU or any other problems associated with this modification.
I am very pleased with the results of the boosterplug, and wish to congratulate you as this is an excellent product.
Should I purchase another motorcycle, I would be fitting one of these again.
Phillip, 2017 Triumph T100,
II just installed your Booster Plug into my 2017 Triump T100...took all of 4 minutes. Then I went on a test ride.
The ride turned into a two hour night cruise.
I put it through all it's paces and could not be happier! Now the 3k RPM at 30mph is fun to hold.


Ricardo, 2015 Yamaha MT-07,
Booster Plug was one of the best purchases I ever made for my bike. It fulfills exactly its purpose.
I have a Yamaha MT07 and it is a bike with a lot of torque and it is quite aggressive in the acceleration and deceleration, after setting up the Booster Plug, I felt a difference at the start and the change of gears, much smoother.
For those who already have a K & N type filter and a sport exhaust system like I have, I strongly advise to make this purchase.
You will be very satisfied with the item.


Chris, 2018 Honda CBR650F,
Just wanted to tell you how much I like you guys invention.
My CBR 650F runs great, sounds great and is just more of a joy to ride.
I have a open system with a little Graves slip-on, sounds awesome.
Thanks for your product and help.


Alan, 2016 Triumph Bonneville T120,
Just installed BoosterPlug on my 2016 Bonneville T120.
Does everything that you claim.
What a great upgrade! Thanks!


Paul, 2016 Yamaha XVS1300 Stryker,
I just installed the booster plug and it is fantastic.
That would have to be the best money I have spent this year.
Thanks a heap.


Derek, 2019 KTM EXC-F 450,
Thanks! It works well!
I'm running a FMF Factory 4.1 RCT slip on exhaust and the bike was really lean without the booster plug.
My bike now idles properly and much less back firing on deceleration.


Eirik, 2015 Yamaha MT-09 Tracer,
Installed a boosterplug on my 2015 tracer. It was litteraly a 15 min job. Great results.
The low rpm problem went away. Throttle of is smooth as silk. The twitchiness is gone. Even the idle is better.
Thanks for enabling my bike to behave the way it was designed to do.


Bill, 2018 KTM RC390,
The Boosterplug for my 2018 KTM RC390 arrived today, incredibly fast delivery!
I fitted it, and whilst I had every confidence in your little gadget, I was not prepared for how good it really is.
It is like a different bike now, really tractable at low speeds, really nice throttle response, smoother gear changes and runs cooler.
Could not be more pleased with it.


Mohan, 2012 BMW R1200GS Adeventure,
Just wanted to say thanks for the great product.
The throttle response is so much better, gear change smoother and the slow speed ride is so much more comfortable. Huge difference.
Amazing stuff. Highly recommended.


Willie, 2007 BMW K1200S and six other bikes,
My first experience with boosterplug on my 2007 bmw k1200s made me a believer.
I spent way over $1000 tuning the bike and installing FI management systems to sort out the jerkiness that made riding the bike miserable.
I would have spent twice that amount for someone to fix it.
Desperate for a solution, I tried boosterplug and unbelievably, it fixed what a couple of expert tuning shops couldn't fix, for lot less expense in time and money.
I know the effect can be dramatic and I love the elegant simplicity of boosterplug.
Since that experience, boosterplug is literally one of the first things I've ordered for my subsequent six motorcycles and it always makes a difference.


Jesse, 2018 Kawasaki 650 Vulcan S,
I bought my brand new Kawasaki Vulcan S ABS this past September 2018, and I rode enough to encounter the 'jerkiness' of the throttle prior to modifying it.
Right away I started modifying the bike and hidden among the mods is the BoosterPlug. You may not see it, but you sure feel the effects of its smooth magic when riding.
Now is like… any excuse to go riding my motorcycle. :-)
Thanks for a great product.


Ken, 2017 Yamaha SCR950,
I am very impressed at the night/day throttle performance since I added the BoosterPlug.
At the same time I added an Akrapovic slip-on muffler which is slightly more open than the stock muff. So far, it's a beast, bike grunts like a boar.
Thank you for all your work and this great bug fix.


Alan, 2014 BMW R1200RT,
I finally installed your Booster Plug on my 2014 BMW R1200RT.
The installation required disassembly and lifting of the gas tank, and this took me about three and one half hours to complete.
In my case only an octopus could have reached into such a small space and done the removal of the plug at the airbox.
I have now taken my bike out on two separate tours through Arizona canyons and I'm happy to report that the bike is immensely nicer to operate.
I honestly would recommend this mod to anyone. Even with my labor I consider this to be a great value.
Thank you all for your wonderful creation.


Trevor, 2016 Suzuki GSX-S1000, 2009 BMW R1200GS Adventure,
Just wanted to say thanks after I've now fitted a booster plug to two of my bikes.
The first was my 2016 GSX S1000F and now my 2009 BMW R1200GS Adventure.
In both cases it really helped with cold and slow speed performance.
In particular the improvement on the GSX which was very snappy on the throttle, the booster plug smoothed this right out.
These have seriously been the best money I have ever spent on an accessory for a bike.
I've never given a review but just had to on this occasion. Once again thanks for a great product.


David, 1998 BMW R1100R,
Found it easy to install on my BMW R100R, and what a difference!
The bike used to feel like it was running on bad fuel or bad spark plugs - weak off the line and just not quite there when you wanted it.
Now - there's pep in every gear, in every situation. Smoother shifting.
No need to downshift to regain speed after slowing a bit in a higher gear. Each gear is now "tall and hefty".
Thanks so much for such a well thought-out and effective product!


John, 2015 Yamaha XT660Z Ténéré,
Thank you for your first class reply to my question.
I want to say your combination of excellent product together with outstanding post purchase support is wonderful and an example of how to run a business.
Without hesitation I'll recommend and promote your company and product, well done, I'll say again - OUTSTANDING !!!


Leif, 2014 Suzuki DL1000A VStrom,
Just back from my first long ride on my Suzuki DL1000A with the BoosterPlug mounted, and I'm still smiling ;)
So much more smooth at low revs, no more jerking and clutching in roundabouts.
Money well spent!


Zach, 2017 Kawasaki X900,
I received the Booster Plug earlier than expected and it was very easy to install.
Although the bike wasn't running poorly before installation, it seems to be running smoother now and it's good to know it's getting the right amount of fuel.
Glad I purchased this product and not the power commander! Thanks!


Roger, 2017 Ducati Scrambler Desert Sled,
Having fitted the booster plug to my Ducati desert sled, I am amazed.
It feels as if the bike has 30% more power and is so smooth - A big thank you.
EVERY BIKE SHOULD HAVE ONE!!!


Gerald, 2003 BMW R1150RT,
It's like a completely different bike!
The rocking hourse experience is gone. Close throttle and the bike responds like u expect.
Put on positive throttle trough bends and bike glides to where ur looking because the throttle action is more refined now.
It turns the RT into a sport bike.
Thank you very much, the bike is so much more fun to ride now.


Wilson, 2016 Ducati Multistrada 1200S,
Just a quick update, fitted the Boosterplug to my Multistrada yesterday and the result is that it has transformed the bike.
Its smoother running and pulls better and the dreaded V-Twin snatch in the delivery has all but gone.
I am absolutely delighted with the results.


Vlad, 2017 Triumph Street Twin,
After installing the BoosterPlug on a standard Street Twin (no other changes done), I couldn't believe how the response of my motorbike was boosted indeed by this small plug-and-play box.
The bike was initially not bad in response, but now it's really insane (in the positive way).
After two weeks of riding it with the BoosterPlug, I wanted to confirm myself that it was not placebo, and I disconnected it…what should I say, after few blocks of riding I stopped at the first gas station, reconnected it and got back the big smile on my face.
THANKS Jens & Team for this product, which I warmly recommend!


Sandy, 2017 Triumph Bonneville T120,
I just installed my fourth Booster Plug.
The first two I purchased were for BMW R1200 GS Adventures (2004 and 2012). The third was for a BMW 1200 RT. This latest one is for my 2017 Triumph Bonneville T120.
After a quick and easy install, I took a two hour test ride, and I can (again)confirm that the Booster Plug does everything it is supposed to do: more immediate engine start, smoother / stronger idle, no more snatchy throttle response at low speeds, better acceleration, no more popping exhaust on throttle shut-off / engine over-run.
Well worth the money. Thank you for a great product!


Chris, 2018 Kawasaki Z900RS,
I'm really happy with the Booster Plug as it has completely transformed my 2018 Kawasaki Z900RS.
These new bikes are notorious for having a snatchy throttle but your device has completely fixed it, and the bike no longer stalls at traffic lights either.
I was thinking of getting a ECU reflash but I won't be bothering with that now.


Jess, 2007 Honda St1300 Pan European,
The Booster Plug made a huge difference in the "user friendlyness" of my ST1300.
No more jack rabbit starts at traffic lights, and the ability to moderate the throttle when going through parking lots was such a pleasure.
It gave the bike a totally more manageable character at slower speeds. Thank you so much for creating the Booster Plug!
I want to thank you also for your book. I learned a lot from it.
I'm from the carburator era, and I didn't know very much about fuel injection. This book is a great service to bike riders everywhere.
Thanks again, you made my day!


Thomas, 2017 KTM Duke 390,
I installed the Boosterplug yesterday, couldn't wait to see what, if anything, it would do.
And I couldn't be more happy with the result!
I try to be quiet when I drive off in the morning as not to wake the neighbors, and this used to be an issue, but not any more. Low speed / low rpm is so much better now, no jerking and a much smoother ride, and no fear of stalling
The throttle is much smoother too, and the bike pulls more evenly at low/mid range rpm.
The best way I can describe it is that engine has grown in size, it's no longer a single cylinder 375cc, it feels like a bigger engine with more low end grunt.
The installation, if you can call it that at all, is a piece of cake, it tok me 5 min. And that's including the time it took me to find my orange zip ties which had been moved by garage gremlins and weren't where they were supposed to be...
I highly recommend Boosterplug for the Duke 390, it will improve your bike and make it much more fun and easier to ride.


Gary, 2015 Kawasaki 650 Vulcan S,
Installed your booster plug on my Vulcan S 650. It performs as you advertised, and it is just AWESOME.
More power, smoother and 65mpg. Instructions need to mention the AIT sensor is under the ECU box.
Overall I couldn't be happier.


Hosheder, 2013 KTM Duke 390,
I was sceptical about your product but I'm very happy that I bought it.
I have a D&A filter and Ixil exhausts on my 2013 KTM 390 Duke and the Booster plug has made the bike ride exactly the way I wanted it.
Living in Bombay, India where the temperature is always over 30C, this product is exactly what I was looking for.
Thank you very much, this is simply a testament of my appreciation.


William, 2015 Honda VFR800X Crossrunner,
Just wanted to say thanks for an amazing product.
I've been used to carbs my entire riding history and recently just got the 2015 Crossrunner.
I hated the fueling so much I ended up riding my old Varadero more than the new bike.
The boosterplug made all the difference. It's day and night.
The Crossrunner is now much more manageable and tame.
I'm able to maintain 1st and 2nd gear with no clutch and no more jerkiness when lane splitting.


John, 2018 KTM Duke 390,
I have installed the Boosterplug on my 2018 KTM Duke 390 with a full Scorpion redpower exhaust.
Install on the Duke 390 is really simple and easily done in 5 min.
And the difference is instant: No jerking.....the roll of is smooth......idle is smoother......pulling power is smooth.
So the conclusion is: ...........One really happy customer🖒


Randy, 2017 Kawasaki Ninja 300,
Wow, what a great improvement to a 300cc Moto.
It rides like a big boy bike with smooth throttle, better upshifts, no popping on decel.
It really transforms the Kawasaki EX300: a very nice bike becomes a wonderful machine. Wow.
I also read your booklet and I've learned so much.
Thank you for everything.


Kenny, 2009 BMW K1300S,
I just took my K1300S out for a "test ride", and only one word comes to my mind: UNBELIEVABLE!!!!
Thank you for making such an EXCELLENT product.
I live in the middle of nowhere and nobody around here knew what needed to be done to this bike!
I installed an Akrapovic slip on muffler and it lost all kinds of power and suffered lag.
With the addition of this "booster plug" it woke up the motor and restored it to better than the day it rolled off the showroom floor!!
3 day delivery (DHL) is AMAZING, and like I said I live on the other side of the world!


Les, 2002 Yamaha TDM 900,
Just a quick message to say how pleased I am with the results of fitting a Boosterplug to my TDM900.
The bike is so much nicer to ride and feels safer on the wet and slimy winter roads.


Dan, 2017 Yamaha XT1200Z Super Ténéré,
I recently received the BoosterPlug for my 2017 Yamaha Super Tenere.
The machine is a 2017 California model with just under 2,000 miles.
Since new it has exhibited rough idle, occasional stalling, and jerky throttle response.
I came across someone mentioning the BoosterPlug on the Yamaha Super Tenere owners forum and they were happy with the improvement in performance.
As a previous mechanic/tuner for years of carburetion experience but minimal fuel injection background the product sounded like it may help.
Your website claims are bold, but I must say I am thrilled with the improvement it has made to my machines performance.
Thank you for a great product.


John, 2016 Suzuki GSX-S 1000 FA,
This simple piece of kit transforms a notoriously jerky euro 4 emissions modern bike.
The GSXS is now the bike Suzuki wanted it to be.
Try this before any other better known and far more expensive solutions. You won't be disappointed.


Don, 2014 Harley Davidson FLHX Street Glide,
I just installed the Booster Plug on my 2014 Harley Street Glide.
I really didn't no if I could tell the difference in the richer mixture, but let me tell you this bike has never ran so good.
When I change gears it just gets up and goes.
There are a lot of snake oil products out there that say they do this and that, but I am so pleased with this product.


Andy, 2007 Kawasaki Versys 650,
I used to dread slow speed corners and often would need the clutch to smoothly pull through even in 1st gear! Those days are now gone as the Boosterplug has transformed my bike!
It now runs as it should have from the factory. No more stumbles, misfires or low rev flat spots. Engine braking is softened and rev matching is easier than ever before.
Plus with the added benefit that fuel economy seems unchanged! Installation was childsplay and the results instantly noticeable.
I just wish I'd fitted one sooner.

(BoosterPlug Editor: Andy is running the AndyManCam Youtube channel and have produced an excellent video on the BoosterPlug installation and riding impressions.)


Cat, 2010 BMW K1300S,
I just wanted to let you know that the Booster Plug I ordered from you was delivered today (in three business days from Denmark to Australia!!).
My mechanic fitted it to my bike and took it for a long test ride. He tells me (with cautious but excited optimism) that the Booster Plug seems to have solved the problems with my K1300.
I only got the bike a few months ago and it's been off the road more than on because of low idle/stalling issues that made it insanely dangerous to ride. The previous owner didn't disclose the issues, so it's been very disheartening.
I am so grateful to you for your product. I'm picking up my bike tomorrow and I'll be back on the road, soothing my heart and mind with a long ride on the weekend.
Thank you! Thank you! Thank you!
(PS: Thanks for the free ebook on fuel injection. It was a great, informative read).


Tim, 2007 BMW F800S,
What a difference it makes! Smoother power delivery, improved acceleration, less popping through the Akrapovic exhaust.
No stalling problems as I was having - however we haven't had the really hot weather here yet.
It has made the bike better and more enjoyable to ride.
I have noticed a slight increase in fuel usage but that was expected and it is worthwhile for the improvements that the Boosterplug provides.


Paul, 2017 Yamaha XT1200Z Super Ténéré,
Just a quick message to say its the best £125 I have spent to improve the fueling on my 2017 1200 Ténéré.
Did 200 miles last sunday and the low down fueling is improved vastly.
Thanks again.


Bill, 2017 Ducati 939 Hypermotard,
I received my BP today after just 3 days (Denmark to Australia) so absolutely perfect on the DHL postage.
I obviously hooked straight into the shed and put it straight in and under 20 mins for full install and all back together.
Took my Ducati Hypermotard 939 2017 straight out for a test ride and as soon as I started it the idle was an automatic improvement. No more bubbling and coughing just a smooth idle that a new engine should have.
Next step was out on the road. Every gear was smooth and steady. Bike performed perfectly through all gears and did not miss a beat.
It may even have calmed down the exhaust on deceleration but not sure if I was just over excited or not.
An amazing product from first contact right through to install and ride time.


Neville, 2011 BMW F800R,
Results are as expected. Amazing difference in the machines throttle performance.
I can now use first gear to take corners without feathering the clutch and I can drive around a parking lot in first without lurching forward or snapping back with every tiny touch of the throttle.
Cruising at low speeds (~50 kph) is much smoother, I can use 3rd gear without the snappy throttle experience or I can slip into 4th without getting rattled to death.
Overall, it has tamed the throttle significantly, the bike feels "normal" and I can roll off and on the throttle without snapping myself back and forth and without the bike lurching. Fantastic..!!!
Thank you for helping me get the most out of my bike!!!


Christian, 2017 Kawasaki Z900,
What a great company. The customer support is outstanding. They answered all my question within a couple of hours even on weekends.
The product really works as advertised.
I've been testing it on my 2017 Z900 with both stock exhaust and a full exhaust and what a difference.
The bike is so much smoother on-off the throttle. No more jerky feeling when adjusting the speed in the corners.
Much better overall drivability than before.
My favorite thing is the engine braking. A really smooth and easy to control deceleration.


Chris, 2016 BMW F800GS,
I installed the Booster Plug on my F800GS today and what a game changer.
Every thing that was promised has been delivered.
I enjoy riding this bike so much more since making this quick and minor change.


Don, 2004 BMW R1200C,
I just installed the boosterplug in my BMW R 1200 C and it has exceeded my expectations.
Starting is much quicker with a smooth idle, low end and midrange power is linear and strong, not anemic like before.
Also there is no popping while downshifting when revving the motor to match the revs.
I would reccomend this to anyone for any bike they make it for, it's a bargain!


Mark, 2015 Ducati Multistrada DVT,
I don't do this very often, but I wanted to drop you a line to say how pleased I am with the Booster Plug.
I was almost at the point of selling my Multistrada as it had a very lumpy throttle and it was getting very annoying.
Found out about your company so ordered the plug as a last chance for the bike.
I was a bit sceptical and didn't expect it to cure the problem, but what the hell.
Well, it worked wonders and the bike is now a joy to ride.
I will be telling every biker I meet about the Booster Plug !


Hannes, 2017 Triumph Street Scrambler,
I fitted the BP in 10 minutes as stated.
The Street Scrambler with the 900cc high torque engine was an extremely pleasant bike before I fitted it. Now it is absolutely terrific.
Before 4th and 5th gear were usable from about 2000, now from 1700 revs.
I am going round hairpin bends in third, open the throttle at 1600, and it is pulling away smoothly.
The grunt has improved a lot, the bike runs much smoother.
An absolutely perfect product!!!!!


Sven, 2017 Honda CRF1000L Africa Twin,
Thank you for the quick shipping. I have installed the booster plug and it definitely works as has been described.
Anyone who says otherwise is either looking for a 20hp gain or doesn't know what they are talking about.
It smoothed my power lag at 4k beautifully and makes the bike run the way it should. 300% positive.


Ina, 2015 Yamaha V Star 1300 (XVS 1300),
Well, I've taken my bike out several times now, and I have to tell you how happy I am with that booster plug!
There is SUCH a difference ! No more gap and jerky accelerating . I'm so, so happy!
I would recommend this product to anyone !


Jonny, 2005 Suzuki DL1000 V-Strom,
Thanks for fast shipping and a great product, the boosterplug made my v-strom a lot more enjoyable.


Daryl, 2011 Yamaha XT1200Z,
Received plug and installed, everything is as promised.
Thank you for making such a quality, simple and affordable way of enriching the fuel mix on these lean EFI bikes.
Love the key ring to.


Tom, 2014 BMW R1200GS,
Ordered my Boosterplug this week. Studied the installation. Got delivery today, installed in 10 minutes.
Had fantastic test ride. Especially I like the rideability improvement on slow speeds.
I race enduro and I'm very familiar on possibilities of engine tuning by fuel injection. This is hands down a clever and simple way to improve the bike.
I also appreciated prompt shipment and clear installation instructions and great product quality.
Thank you.


Mark, 2016 Triumph Thruxton 1200R,
A short note to say thanks and wow.
The BP has had an amazing impact on my bike. The decat and custom exhaust had caused some lazy throttle response and lag in lower gears.
Now, gears 1-4 have a greater surge in power, more immediate and overall smoother.
But the really impressive result is in 5/6th, the torque from 5000-6000 rpm is absolutely incredible.
Highway runs are a blast now and I was constantly trying to shift up into 7th, which I don't have!!!


Steve, 2016 Triumph Sprint GT,
The Sprint Gt has good fueling as standard so I was unsure how much difference the Booster Plug would make.
I am happy to report that there is a noticable difference coming on and of the throttle and low RPM acceleration is smoother , the midrange was very good as standard but again the throttle reaction is crisper and more linear.
Blipping the throttle for downshifts is sharper and there is no burbling in the exhaust on the over run.
I am very happy with the improvement that the Booster Plug has made, I highly recommend this product.


Kerry, 2016 Triumph Thruxton 1200R,
I have recently taken delivery of my Triumph Thruxton R and rode about 400 km with my Remus mufflers fitted with the restrictors removed.
I noticed slight "surging" at slow speeds in traffic and also a lot of "popping" from the exhaust on over-run and during downshifts.
As i fitted the fairing myself I then fitted the "booster Plug" at the same time and rode again yesterday and all the above mentioned problems have gone.
I am a mechanic by trade and was sceptical at first but the proof is in the riding, great easy fix to a problem which the dealers may not be able to address.


Dave, 2016 Ducati Hypermotard 939SP,
Went for a short ride and definitely smoother at low revs and easier to control at junctions, roundabouts etc.
Also more tractable around town.
Went for a 100k hills ride today and I am impressed.
All the previous comments apply. Good job, a reasonably inexpensive fix!


Jim, 2016 BMW F700GS,
Just wanted to let you know about my first ride with the Booster Plug on my 700GS.
All I can say is W.O.W. I used to have problems sometimes from a dead stop....would kill the motor...it was somewhat jumpy. Not anymore!
Excellent product. Thanks.


Adam, 2015 BMW S1000RR,
I got to ride today and your BoosterPlug has transformed the bike so much so. I am very sensitive to changes on my bike and could tell immediately the difference.
From the moment it started up it was stronger from cold and the beauty of not having to use the clutch at all at any slow speed in carparks. The power increase also is very nice, the throttle connection now is PERFECT.
Thank you for making a great bike BETTER.


Steve, 2015 Suzuki GSX-S 1000,
Thank you for inventing this product.
I own a 2015 GSXS1000 which is well known for its poor fueling, but installing the boosterplug has solved all the low rpm and the on/off throttle control problems.
Well worth every cent.


Felipe, 2015 Ducati Scrambler Icon,
The package arrived today, I immediately installed the part and went to test.
Please count me as one of the very satisfied buyers of your product!
I honestly can't believe how such a simple mod could change my bike so much for the better.


Tim, 2015 Yamaha FJ-09 (MT-09 Tracer),
If I wouldn't have seen and felt it I wouldn't believe how great of a product you have.
After starting the first time, every start has been instant, smooth idle, even cold, definite power increase through out the rpm range!!
Thanks for your quick shipping and personal attention.


Tom, 2014 BMW F800GT,
I am very pleased with the results, it performs exactly as you have stated, and as your literature explains it would.
I am particularly pleased that my bike will now hold higher gears at lower speeds, it has been a tremendous source of annoyance to me that I previously had to use 3rd gear in 30mph zones and 4th gear in 40mph zones on a 90bhp bike. It will now pull 2 gears higher perfectly smoothly, and with care, a roll on from 35mph in 6th is perfectly possible (not something I need to do, but nice to demonstrate better fuelling).
It is also much smoother right through the rev range, quieter and smoother when snatching the throttle open for maximum acceleration and has helped alleviate the flat spot in the midrange that these bikes suffer from due to their fuel map.


Steve, 2015 Suzuki GSXS1000FA,
I have had the boosterplug fitted and am really pleased with the change.
I now have confidence in the bike, where before, due to the stuttering at low revs it made me very nervous.
Previously, I had a stall at take off that caused me to lose control and for the bike to fall on, and break, my left leg. I am now riding again and am delighted that Boosterplug provides a relatively inexpensive fix to a problem that seemed insurmountable.
The boosterplug has taken my beloved new bike from a potential stalling leg breaker into a tractable enjoyable machine.


Tony, 2008 BMW R1200GS Adventure (GSA),
I sold my GSA and removed the BP before delivering the bike to it's new owner.
Wow the difference in the throttle response was very pronounced, the bike drove like shit without it, I had forgotten just how horrible it was in traffic.
Happily I let the new owner try the bike without the BP and then refitted it and let him try again and he had no hesitation in buying the BP as well.


Pete, 2006 Kawasaki ER6-N,
The BoosterPlug works exactly as described and improves the response and the general operation of the engine significantly.


Peter, 2009 Ducati Multistrada 1100S,
Transformation is astounding, so easy to ride in traffic.
Anything under 20mph had to be first gear, now 3rd even 4th is possible. Not that much difference when pushing on.
Initial throttle on, gear change and low down tractability all MASSIVELY improved.
Best 120 English Pounds ever spent.


Thomas, 2009 Yamaha MT-03,
Ich habe den Boosterplug gestern Installiert. Nun das Ergebnis: Ich wollte gar nicht mehr Runter von meiner Maschine. Super Laufverhalten.
Der 660 Einzylinder fühlt sich nun richtig Wohl und ich nun auch. Ich war nahe dran meine MT03 wieder zu Verkaufen. Durch den Abmagerungseffkt war sie nicht Harmonisch zu Fahren.Nun behalte ich sie. Es macht nun eine Riesengrosse Freude mit ihr Zu Fahren.
Danke für die TOP Entwicklung des Boosterplugs. Kann es nur Weiterempfehlen.


Jess, 2016 Yamaha XSR900,
Just want to drop you a note to say how pleased I am with my order for the Booster Plug for my 2016 Yamaha XSR900 bike.
I received my order very quickly and install was easy, just as you had said.
I could immediately hear and feel the difference it has made to my bike.
Thank your for such a fine product.


Christer, 2002 Ducati Monster 620,
Just want to drop you a thank you for a fantastic product.
My Ducati M620 is now happier than ever with the upgrade provided by your BoosterPlug.
The roads I am driving; twisties in 70-90kmh the plug made a world of difference.
Engine answers eagerly from the bottom, and I have to shift gears less than before.
The product exceeded my expectations, and then some.
Thank you - Thank you - Thank you


Bradley, 2009 Kawasaki Versys 650,
My Kawasaki Versys now runs like one would have expected it to run from the factory.
All the hurky jerkiness at slow speed and rpm is gone.
Best farkle purchased for the bike.
A must have for anyone needing a "Fix"


Ross, 2016 Honda CRF1000L Africa Twin,
I own a 2016 Honda Africa Twin and the Booster Plug makes it feel like a whole new bike!
Smoother idle, smoother and faster acceleration, and the throttle response is a night and day difference.
Also, there is no more low rev jerking when I initially take off! Much better all around!
Thank you so much for the Booster Plug!


Peter, 2006 BMW F800S,
I have never offered a testimonial before but just had to……..
Just installed the booster plug and now it's the bike it should have been from day one out of the factory!
What a difference, before very poor low speed control and also poor midrange running. After install an immediate transformation, the results is nothing short of fantastic!
So many products make bold claims but fail to deliver, in this case claims are understated.
What an amazing product, I can't recommend this enough.


Matt, 2010 Triumph Tiger 800,
I just had to drop you a note and say how thoroughly impressed I am with the Booster Plug after just one ride!
I installed one on my '12 Tiger 800 after 52,000 miles. I kick myself for not doing this 52,000 miles ago.
I'm usually wary of things that are supposed to "increase performance" or "save fuel" etc... but the Booster Plug does exactly what it's supposed to do. Its turned a moderate dual-sport bike into a great dual-sport bike.
In fact, I'm so impressed with your product, that I just ordered one for my 2015 Triumph Thruxton!
Thanks again for a GREAT product.


Gerry, 2014 Kawasaki Z1000,
I was finally able to install the booster plug on my 2014 Kawasaki Z1000.
HOLY COW! It worked right away. IT IS AMAZING! It worked just as advertised.
The bike is a totally different animal now. It runs smoother. The throttle is crisp and stable. And the irritating backfire due to my slip-on has decreased dramatically. The bike even sounds different - in a good way. What a fantastic invention!
Not only did I save a ton of money, but I saved a hell of a lot of time as well. The install was so easy. It's the best accessory I have purchased for my bike. The best!


Lou, 2012 Ducati 1199 Panigale,
I just installed the Boosterplug on my 1199 Panigale. The install was a bit of a pain, but once I got the fairing off things went quickly.
The rough-running at low RPMs is gone! The Boosterplug does help throttle response and acceleration. I only rode a mile around the house, but I could easily notice the smoother fueling.
All in all, I am pleased. This is a good, economical alternative for people who don't want to go the more costly aftermarket tuning route to get their bike running better.
Garry, 2006 Yamaha MT-03,
I just wanted to say thanks for the quick delivery.(4 days)
It took about 5 minutes to fit The Booster plug to my Yamaha MT 03, most of that spent thinking about where to put the sensor.
After a quick ride the bike seems a lot smoother in low revs and when riding between 30 and 50 kmh which was previously a problem. Acceleration is smoother and riding with lower revs in a higher gear is now possible.
Thanks again folks.


Michael, 2007 Honda VFR800,
I have to write to you guys as I just installed this product onto my 2007 RWB Honda VFR 800 and I have to say this is everything you stated it was.
Cleaned everything up nice and neat...from idle on up and the Vtech transition/punch is also smoothed out much better.
I can't see how a Power Commander (@ double the price if you find a deal) would do any better without a couple of trips to a dyno @ your local shop (if they even have a dyno) and making your wallet around 500 bucks lighter after shop costs ...not worth it to me...
Excellent, excellent product...thanks for making this availible worldwide!!!
Steve, 2008 Moto Guzzi Bellagio,
I would just like to say how good the Booster Plug is on my Bellagio, however, its not good...... its fantastic....... what a change to my motorcycle.
It is truly a pleasure to ride even in heavy traffic which was always its weak point.
The engine is so smooth at all throttle openings I can't believe I'm on the same bike.
Many Thanks for supplying the best accessory ever for my beloved Bellagio.


Peter, 2006 Suzuki SV1000,
I would just like to say what an excellent device the BoosterPlug is.
It was so simple to install on my SV and it took me more time to take off the seat and to prop up the tank.
The snatchiness at idle into first gear is gone and the motor is smoother through the rpm range.
Going through corners is much more positive and I wish that I had known about this device when I was doing my BMW after all the expense. I may just have to put one on the Beemer!
Well done!


Dean, 2009 Kawasaki ZZR1400,
Firstly, let me say I cannot believe how fast my Booster plug turned up. Aamazing service !
i have a zzr1400 which was running terrible up to 3thousand revs (due to k&n and scorpion cans), and now my god instant improvement and it seams to have unleashed the power in my bike.
Total respect to you guys for your hard work. Amazing product and I hope you do extremely well. You deserve it !


Michael, 2007 Honda VFR800,
Okay...I have to write to you guys as I just installed this product onto my 2007 Honda VFR 800 and I have to say this is everything you stated it was.
Cleaned everything up nice and neat...from idle on up and the Vtech transition/punch is also smoothed out much better.
I can't see how a Power Commander (@ double the price if you find a deal) would do any better without a couple of trips to a dyno @ your local shop (if they even have a dyno) and making your wallet around 500 bucks lighter after shop costs ...not worth it to me...
Excellent, excellent product...thanks for making this availible worldwide!!!


Scott, 2012 Moto Guzzi Stelvio 1200 NTX,
Received the BoosterPlug over the weekend and it works great.
Slow speed behavior is excellent and I was playing with abrupt fuel off to see the momentary open loop effect on deceleration popping and I'm very pleased.
You've made a good, solid product at a fair price. How refreshing in today's world!
Thank you so much for your wonderful product, excellent communication, and prompt shipment.


Ofer, 2015 Honda MSX125,
This device is outstanding. It does exactly what you write on your Website and even more!! This is one of my best purchases ever, simply unbelievable.
I can swear that I feel at least 25% or more improvement in the performance of my little bike. The throttle behaves completely different. Softer, smoother and longer,
Great response, no jerkiness at all. After I came back from my ride today, I immediately stuck your funny sticker on my bike. I am proud of it!
Your BoosterPlug is highly recommended and I am going to be one of your many ambassadors!


Andy, 2015 BMW R1200RT LC,
The booster plug for my 2015 BMW R1200RT LC is wonderful.
Smoother, creamier power delivery, no jerkiness.
Easy install - Top product.


Nick, 2015 Yamaha MT-09,
Just wanted to say thanks for the BoosterPlug. Just fitted it to my 2015 MT-09 ABS Yamaha. What a difference!!
I had fitted a throttle tamer to try and sort out the jerky on/off feeling of the throttle at low speed, which helped, but didn't sort the issue.
Firstly the bike is now smoother, the way it should have been from the factory. Throttling off and then on again going into a corner, no longer has that total shutdown moment between the two positions. Power seems more linear now.
I was going to have the ECU flashed, but it seems the problem is solved.
Highly recommended, easy to fit, and definitely makes things better.


Andrew, 2015 BMW K1600GT,
I purchased a Booster Plug to put in my 2015 BMW KT1600GT with a tiny bit of skepticism, thinking "how could one snap on part for $150 make a difference in how my $26,000 motorcycle runs?". People, I am here to tell you, this is the best $150 you will ever spend on your motorcycle.
I installed the BoosterPlug in less than 1 hour (including fairing removal), the easy-to follow instructions made installation painless and understandable.
When I took my bike on a test run, I was shocked at how much this simple part changed the behavior of my motorcycle. My bike now had significantly more power throughout the power-band and dramatically improved throttle response.
Prior to install the throttle was very jumpy (running too lean), now it is much smoother, and the bike accelerates much harder. I was sincerely surprised at how much of a difference the Booster Plug made for so little money and effort. Overall, it's a really fantastic improvement for only $150, and I highly recommend it. Dollar for dollar, the Booster Plug is the best money I have ever spent improving the performance of my motorcycle.
Great Job Booster Plug team, you really give people their money's worth in performance enhancement.


Ian, 2015 Triumph Tiger 800 XCx,
Installed without issue and working great.
Increase in mid-range roll-on torque is quite impressive, and reduced propensity to stall off the line is also nice.
Finally the Tiger rides as I felt it should have from the factory.
Thanks for your hard work to develop and produce this device!


Russell - (Associate) Shropshire and Powis Advanced Riders, 2007 BMW R1200RT,
It takes longer than 10 minutes to fit, due mainly to all the Tupperware on the R1200RT, but the cost, time and effort was well worth it.
Smoother, more responsive, cleaner –crisper acceleration and I can ride one gear higher for the same speed without the engine complaining.
It does exactly what it says on the tin!


Mark, 2012 KTM Duke 690
I recently bought a boosterplug for my 2012 KTM Duke 690 and at last can now ride at 3000rpm and under in 6th gear without the dreaded jerking.
It also seems easier to wheelie, great result!


Nick, 2010 BMW R1200RT
I fitted the unit to the bike last night and it was very straightforward once the plastics were off, took about ½ an hour from go.
Today was the big test and I have to report that it performs exactly as stated.
I cannot believe what a difference it has made, more linear through the power bands, smoother gear changes both up and down and it has taken away the jerkiness doing slow speed manoeuvres. Really quite remarkable.
To say I am happy would be an understatement.


Thomas, 2009 Moto Guzzi Griso 1200
Habe heute meine Guzzi-Griso 1200-8V erstmals gefahren nach Einbau des "Boosterplug". Im Vergleich zu vorher ist das wirklich SUPER.
Sie läuft ganz weich sogar bis unter 2000 U/min, hat kein Ruckeln mehr und auch keine Fehlzündungen im ZARD-Auspuff.
Wirklich Perfekt wie das klappt. Eine absolute Weiterempfehlung mit 100 Prozent !!!


Tim, 2008 BMW F800ST
Could not be more pleased with my purchase. Fast delivery and exceptional customer service in relation to some questions that I had.
Fitted in under 15 minutes and on a 20 mile test ride it really has completely transformed a good bike into a much better one that is an absolute delight to ride particularly at low speed and in traffic.
Has to be one of the best motorcycle products I have come across.


Scott, 2015 Suzuki GSX-S1000F
I just installed the Booster Plug on my bike and rode it to work today.
Before Booster Plug I was unhappy with the roughness of the motor at low speed/low RPM and the jerky on/off throttle action famous on the Suzuki GSXS.
The Booster Plug smoothed out the motor at low RPM and the jerky throttle action. It even made the bike less sensitive to throttle position allowing you to keep the bike at a steady speed.
Highly recommend this product. Worth the small investment compared to Power Commander,etc..


Tim, 2014 Triumph 1050 Speed Triple R
Just fitted the booster plug to my Speed Triple R and have to say I am very impressed .
The improvements are precisely as described and the bike is much nicer to ride.
Thanks.


Eric, 2006 BMW K1200R, 2012 BMW K1300R, 2015 BMW K1300R
Big difference to the K1200R, it's now much smoother at low speed. A lot of snatch has gone and it can be run in a higher gear for a lower speed, so it's a much nicer bike to ride to and from the office now.
The gear change also seems smoother for some reason.
K1300R also smoother. It's not such a dramatic change, but still an improvement. But the K1300R was smoother to start of with.
Very worth while, and all for less than the cost of a service.


Rob, 2004 BMW R1200GS
Installed the boosterplug yesterday and made a nice tour today. I'm amazed of the better performance of my BMW R1200GS 2004.
No cluncky gearshifts anymore, smooth riding in low RPM's, overall much more joy in riding the bike.
Thanks and thumbs up for boosterplug.


Jon, 2005 Honda CBR1100XX Super Blackbird
I have taken out the power commander and fitted your booster plug.
I have been riding a lot in the last week and I must say the bikes performance has improved. Tick over from hot or cold is much more even, throttle response is sharper and there are no sooty deposits on the end of the silencers.
I may have been able to get this result if I had paid to have the bike set up on a dyno with the power commander, but this way is so much easier.


Matt, 20013 Huaqvarna Nuda 900R
Just a quick email to advise that I received my Boosterplug today and installed it very easily.
What a surprise when I took the bike out on the roads! It's been transformed at low speeds, is now much smoother to ride and a pleasure to ride around town.
Well done on a great product, the best £100 I have ever spent on a bike!


Charles, 2007 BMW R1200S
Recently fitted a Booster Plug to my R 1200s. May I say that you undersell your product, such is the difference it has made.
Transition from closed to open throttle is now much smoother, acceleration brisker, hardly any popping on over-run and negligible increase in fuel consumption.
Thank you for a simple to install product that makes a significant difference to the driveability of the bike.


Simon, 2015 Ducati Scrambler
My Boosterplug is performing very well; no low rpm stalls, much smoother throttle response at lower RPM, smooth gear changes, in fact every thing you promised and I'm very pleased!
Now my Scrambler is the perfect motorcycle for my needs.
Thank you again for designing and selling the Boosterplug, and for your excellent after sales service.


Scott, 2008 KTM 690 SMC
I installed the BoosterPlug into my 690 SMC and it does very thing you promised
The idle is a little higher and steady, smoother throttle response, pulls hard all the way up to the red line, it seems to run smooth too.
A much needed change for the better.


Ingo, 2011 BMW F800R
What can I say - just Super!
I drive a BMW F800R / 2011 with K & N air filter, original exhaust.
The jerky low RPM running is almost gone. Softer and smooth throttle response, in the 6 gear, speed from 50 km/ h to ...... absolutely no Problem.
Many Thanks! Money well spent.


William, 2008 BMW K1200GT
Installed the plug on my 2008 k1200gt. 3000 rpm was my enemy and is now my friend.
Bike is much more pleasant at low rpm especially two up around town.
Thanks for a fine product. Works as advertised.


Ron, 2013 Triumph Bonneville T100
I installed the Booster Plug on my 2013 Triumph Bonneville T100 today.
It performed just like you advertised, and I was so happy with the Booster Plug I told other riders with the same issues about it .
Very easy to install,smooth throttle responce,runs smoothe at idle,more power delivery with no hesitation problems.
Love the sticker you sent with the BP.
Keep up the good work.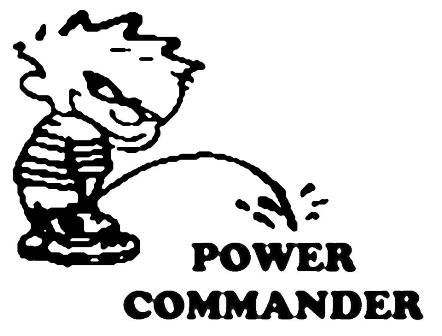 John, 2014 KTM 1190 Adventure
I have installed the Boosterplug on my 2014 KTM 1190, and I must say the difference is amazing.
The bike now idles much smoother and the power delivery is smoother and increased across the rev range.
The install was easy and I would recommend your product to any biker.

.
Bjørn, 2005 BMW F650CS
Two days ago i finally got to install my Boosterplug into my F650CS, and itworks great!
Better perf on lower rpm, much moore smooth ride.
Almost a new bike. Thank You:)


Kamal, 2007 Moto Guzzi Breva 1100
I recieved the booster plug in a very well thought out package/kit last week. I'm writing you to thank you, both for your phenomenal customer service, and for excellent product.
The booster plug was installed today with ease. My initial reaction after riding my beloved Moto Guzzi Breva is that you folks under promised, and over delivered!
What I mean to say is that, your product has made a tremendous difference in my bikes performance/behavior.
Thank you for developing this. I will treasure it for years to come.


Daniel, 2004 BMW R850R
Great result on my BMW R850R.
Lower to mid range rpm is way much smoother than Before.
Just perfect.


John, 2012 BMW F800ST
I received my booster plug this morning - it was as you promised fitted in minutes. The engine starts first time and now runs smoothly at low speed.
I have owned the F800st for 2 months and have found it almost impossible to drive on country lanes as the engine was so lumpy at low load and speed. Normally, I have found that in 30mph areas I had to change down to 3rd or even 2nd gear to get the bike to run without snatching.
NOW!!!!! - Hip hooray!! I have tested it at 30 mph in 5th gear - yes I repeat 5th gear - and it runs beautifully smooth with no snatching or surging.
I was about to sell the BMW on as it was so horrible to ride - NOW I love it, you would have to pay me a million pounds for it - even then I still would not let it go.
Such a simple little device - well worth the money - and thank you so much for selling it to me!!


Ian, 2004 Moto Guzzi 750 Breva
Thank you for the swift delivery of the booster plug.
Fitted in minutes and totally transformed my Moto Guzzi into a lovely bike to ride in traffic and better acceleration.
An excellent product well worth the money.


Kees, 2002 BMW R1150RT
This is truly amazing, super fast delivery, super easy installation, super smooth engine, super happy customer and passenger.
I wish you created the booster plug back in 2002 :-) ;-)


Alan, 2010 BMW R1200GS (30th anniversary model)
Upon receipt of my booster plug I fitted it to my bike. All I can say is wow. What a difference.
I am very impressed and cannot believe I am riding the same bike. Right from initial take off the bike is better.
Much smoother, better at low speeds and increasing the throttle on an uphill stretch immediately after a down hill run is so much better
This product has removed all my initial scepticism and now I'm a strong advocate of the Booster plug.


Fred, 2007 BMW F800S
I received the plug today and installed it. I am very happy with the results.
Smooth shifting and throttle response. So far stall free at idle as well. That was my major concern with the bmw f800.
It really does feel like a new bike!!


Tony, 2014 BMW R1200RT (Liquid Cooled)
Installed the booster plug on my 2014 R 1200RTW, it is now idling much smoother.
Starting from stops and starting from inclines is very predictable.
Throttle feels like it is in dynamic mode when it is on normal mode very responsive. Smoother in the first three gears at neighborhood speeds between 0-45 mph.
Just a great overall product thank you again. My GS1200 with this product had the same results.


Bow, 2002 BMW F650 Scarver
Hi. Will just tell you how happy I am with my Booster Plug.
My BMW F650CS feels like a new bike to ride. It is now pulling smoothly from below 2000 revs!
Thank you for making a tremendous product. :-)


Neil, 2014 BMW F800R
Just put one of your booster plugs on my F800R.
Improved rideability and made it much smoother through rev range.
Thanks for a great product


Phil, 2009 BMW HP2 Sport
What an awesome product! A piece of cake to fit in under 30 minutes.
The bikes ridability has improved considerably. Its quicker through the revs, the engine just feels stronger, revs smoother and there is way less vibrations in 3 4 and 5 gear at cruising speed. That's a real bonus, I didn't expect that. I just thought that was the Boxer motor being the first one I've owned. The front gets way lighter under hard throttle now.
It's just a much nicer bike to ride. Especially the on off throttle response, much smoother in and out of corners. And in traffic it's a different beast. Love it.
Overall a great product that does what you claim and at a bargain price. Best upgrade I've done on any bike I've owned.


Erik, 2008 BMW K1200GT
I just wanted to say thanks! I finally got the booster plug installed on my 2008 BMW K1200GT and what a difference.
It's incredible how one change can make such a difference.
No more twitchy throttle or thinking I was about to stall when running at 2000 to 2300 rpm.
I read all the praise for the booster plug before I ordered one, but it's still wonderful to find that my results are the same as all those other people.
Combined with an Oberon Clutch Slave Cylinder Kit to smooth out shifting and reduce the force required to engage the clutch and I have a whole new bike.
Thanks very much for the great product. It truly changes the whole character of my bike.


Tony, 2014 BMW R1200GSW
Just wanted to tell you I installed the booster plug on my 2014 r 1200 gsw and the bike is now running flawlessly in the first three gears.
Cruising in 3rd at 30-40 mph without surging and off road it helped low speed long fire road cruising.
The bike idles so smoothly and the popping when down shifting is 95 percent better.
Thanks for making such a great product.
I went from Las Vegas where it was 102 then to Utah mountains where it got to 50 degrees and the booster plug was perfect.


Jascha, 2012 Triumph Tiger 800
I got the boosterplug last friday, earlier than expected, thanks for shipping it so fast.
Installed it on the weekend, used the opportunity to do some maintenance. Once the bodywork and tank are off, installing the plug literally takes a minute.
Change was immediatly noticable, lower rpm feel much better, i can ride in 5th gear at 40kmh with nearly closed throttle and the bike still is very smooth.
Most of the decel pops are also gone now, sound is a little deeper and less raspy.
Oh, and i can start in second gear with very little throttle. Starting from a traffic light there is nearly no hesitation anymore when opening the throttle.
All in all i am very pleased with the result.


Nathan, 1994 BMW R1100RS
Hi I bought a booster plug from yourselves and I cant believe the difference it has made to my BMW R1100rs.
Its faster, smoother, better mpg and doesn't have the horrible surging that haunts that model.
Money well spent, took 3 minutes to fit, Brilliant!!! Thanks guys!


Mark, 2004 BMW R1100S
Received and installed the Booster Plug on my 2004 BMW R1100S ... and it works GREAT!
Smoothed-out the minor low speed 'surging' problem immediately. THANK YOU!
I had initially read about the Booster Plug some months ago, but figured it was just another 'snake oil' product (American euphemism for 'placebo'). Then Motorcycle Consumer News came out with an actual evaluation of your product, and gave it their top rating ... so I decided to try it. Glad I did.
Thanx again, I'm a happy customer.


Simon, 2006 BMW K1200S
I am unbelievably pleased with my 2006 BMW K1200s upgrade; it really does do what it says on the tin and was simple to fit.
Many thanks, it is totally genius and fixed an easy 90% of the issues such as bucking, bad gear changes and lack of control at slow speeds!
Bloody brilliant! :-)


Gerd, 2002 BMW R1150RT Single Spark
Ich bin begeistert!
Gerade um die 3000U/min war meine RT noch recht "störrig"!
Auch der Übergang vom Schiebebetrieb in den Lastbetrieb, also beim öffnen der Drosselklappen war sie sehr "bockig"!
KFR Konstant-Fahr-Ruckeln oder auch Mager-Ruckeln war bei dieser Drehzahl, trotz feinster Einstellungen, immer noch spürbar und auch störend.
Nach dem 10 Minütigen "Einbau" des Boosterplug und einer ausgiebigen Probefahrt kam mir der Motor "wie in Watte gepackt" vor!
Sanfter, ruhiger Motorlauf, Ruckfreie Gasannahme, 50 im 2ten Gang ohne KFR
Zusammengefasst: Wie ein anderer Motor, jetzt macht fahren noch mehr Freude!!
Vielen Dank. Der Boosterplug ist ein Top Produkt und auch noch qualitativ hochwertig gefertigt.


Daniel, 2008 BMW R1150GS Adventure
Just wanted to say THANK YOU for that amazing product!
Turned my BMW R1150GS Adventure into a more agile tractor on two wheels.
Joking aside - I could not believe what a difference it makes.


Colin, 2008 BMW R1200RT
Back in the '60's I rode the 600 cc version and it was as smooth as silk. Imagine my horror when I bought the 1200 cc 2008 version - lumpy idle, rough acceleration, and huffy over run.
Took about 40 minutes to install the Booster Plug - mostly getting the fairing on and off and deciding the best place to strap the probe. Ended up putting it against the lower frame below the seat.
Result - miraculous! Smooth idle, smooth acceleration, easy slow speed riding, and no huffing on the over run. Totally new bike and a joy to ride.
Thank you for doing what BMW should have the capability to do but clearly do not.


Richard, 2005 BMW K1200S
Carried out over £2,500 worth of warranty work with BMW main dealer to diagnose issues with exhaust puffing and hesitant throttle at lower revs. All to no avail.
They finally said "They all run like that Sir!" As a daily commuter in heavy traffic, my bike was exhausting to ride and set my nerves on edge.
The plug took 45mins to fit and had an immediate positive effect.
No more exhaust puffing and it's now possible to hold rock steady at 10mph in 1st gear with no bucking bronco syndrome.
Acceleration is discernibly smoother and the engine no longer feels lean and dry under load.


Tom, 2013 Triumph Rocket III Roadster
I installed the booster plug in my 2013 Triumph Rocket 3 Roadster and I am very pleased with the results.
The bike has improved acceleration and power! It delivers on its promise and does what it says.
Thanks!!!


Don, 2006 BMW R1200RT
I received my Booster plug today, and that was very fast delivery.
I just want to confirm what many others have said about the Booster plug.
I was on the verge of changing the bike it was that bad.Now it,s the terrific bike that it was meant to be. What amazes me is how BMW can allow a bike that has these known problems to go to market.
Thank you for a brilliant piece of Electronics.


Christian, 2013 BMW R1200GS LC
I do have to inform you about the reception of the booster plug that immediately got installed, and the performance was overwhelmingly good!
What an exquisite product this is! My R1200GS LC did even better that it usually does, where all your promises where fulfilled.
Thank you!


Mike, 2007 BMW R1200R
I wanted to get some miles on her before I sent you a thank you.
Everything your site states is true ! From the moment I installed your plug to today the bike runs better, sounds better and mileage has improved.
Told everyone that will listen that they need to install one of your plugs on their bike.
Once again, thank you for the new bike. Please keep up the great work.


Dave, 2008 BMW R1200GS
Wow, I can't believe the difference Booster Plug has made to my bike, it feels like I am riding a new machine.
The power has increased and the bike runs smoother in all gears, from city driving to cruising on the highway.
I could swear someone put in a new gearbox!
To top it all off, it was also easy to install.


Richard, 2010 BMW F650GS
After a few rides the bike now feels like the best I've ridden rather than almost the worst, and that's after 49 years riding experience.
Do not hesitate to fit this kit and believe what you read about it, it works!


Danny, 2014 BMW R1200GS Water Cooled
All is well with the new Booster Plug install on the new water boxer ('14 R1200GS).
As with my previous '09 R1200RT, I'm loving the civilized manner in which the motor can now handle low-RPM cruising in 2nd or 3rd gear (such as when going through a town) - as you know, no jerking or complaining, and I don't have to go through town in 1st gear just to make the engine behave!
Other improvements include the "magical" smoother shifting (necessary, even with the new gearbox and wet clutch) and quicker application of power with throttle.
Anyway, on the whole the improvements are palpable - not as dramatic as with the earlier bike, but this bike was more tractable to start with.
As I told you before, back when, "Well done!!


Chris, 2006 BMW R1200S
Well, your Booster Plug works well!
I fired up my bike Saturday; throttle response is a lot better, the idle is smoother and the exhaust note is a lot crisper then with the FRK. Good first impression for sure. (BoosterPlug Editor: The FRK is an agressively advertized plug & play device that despite the praise and promise is just a fixed resistor - see the "The Alternatives" section on our website for more information)
I took the bike out for the first ride on Sunday, 5 to 8C only. Low end performance, 2 to 4 grand is a lot better, whether the engine is cold or hot. Significantly better when the engine is hot, just as we thought it would be.
Above 4 grand it pulls very well, very smooth power delivery, whereas with the FRK it would come on the pipe so to speak around 6 or 7. Almost like a step in power. Not that it was bad, now it is just better.
The rough running with a hot engine in traffic, appears to have gone, but we will have to wait and see how it behaves once summer gets here!
I am happy. Thanks mate!


Steve, 2014 Husqvarna TR650 Terra
Just wanted to drop you a note to say that I just received my booster plug for my 2014 Husqvarna TR650 Terra which was almost unrideable due to a flat spot and poor idling.
The dealer said the ecm was programmed with the latest 2014 settings and it "should" be ok.
I installed the booster plug last night in around 30 minutes and Wow, instant fix, the bike has no flat spot, idles perfectly and is transformed.
Thaks so very much.


Pepe, 2007 BMW R1200GS
Just received and installed the boosterplug. Fantastic is the only way to describe the transformation.
Here in south Africa 70 percent of all bikes over 1000cc are gs1200 BMW, and they all suffer from a lean condition making them horrible at low speed.
Your packaging, product quality and customer care are exceptional.
Many thanks to you and your staff.


Steve, 2008 BMW R1200GS Adventure
Went out for a ride today – the first time with the Booster Plug fitted.
WOW ! what a difference………, 95% gone is the low speed surging ! I could now travel in the UK 30mph speed limits comfortably rather than having to run in a lower gear and higher revs to minimise the surging.
Hard, smooth acceleration with the Akrapovic 2-1-2 system, no hesitation or delay. Pulls stronger in higher gears, not having to gear down for fast overtaking as in the past.
The bike is transformed, it feels so much smoother and responsive, should have fitted one years ago.
Lars, 1997 BMW R1100RT
As someone who is totally blank and ignorant of mechanics and electronics, I am very surprised with the Booster Plug! I expected I could not even install it on my bike and definitely not in 10 minutes as mentioned. Honestly - in fact, it is much easier to install this BoosterPlug on my BMW R1100RT 1997, and it only took under three minutes if not less!
First, I took the seats of. Then, just in front of the battery (under the driver's seat) the air intake filter is located with an unmistakably cord. I unplugged the cord and inserted the BoosterPlug there and connected the other end of the BoosterPlug cable to the the original cable. Then I hid the new sensor on the right side right of the bike on the inside of the cover right at the air intake. Then I refitted the seats and voilà - the bike is ready for take-off.
I promise you, the bike is working as brand new and way better. Cold start is significantly improved, and acceleration and throttle response is excellent - my bike is reborn on steroids and purrs affectionately when we ride.
I was a little unsure about the purchase but thought that with so many positive responses it was worth taking the chance. And indeed it was! Especially since the installation was even less technically complicated than I expected and the effects is so pronounced and clearly present! This is how the bike was supposed to be!
So do yourself a favour and indulge yourself into the project - you will definitely not regret and you will then laugh about having doubts!


Frank, 2006 BMW R1200RT
I thank you for your fine product.
It completely removed the mid-range 'flat spot' on my 2006 RT 1200 BMW and made me very happy !
After the installation of the Booster Plug over a year ago I never think about it. Very reliable and does not fail!
I would also like to mention how well thought out, nonintrusive and surprisingly easy your product is to install.
I am still impressed by the upgraded performance of my Beemer and would recommend your product to everyone.
Your Booster Plug is by far the best accessory product I have ever purchased, thanks again!


Steven, 2013 Husqvarna 650 Terra
Just a short note to say the BoosterPlug is brilliant on my 2013 Husky Terra 650, providing quicker, smoother acceleration and much better response at lower speeds.
I spun the rear tire three times accelerating out of slow curves within the first 30 minutes of riding with the BoosterPlug, something that rarely happened before.
The Terra has morphed from a nice trail tractor into trail-worthy Motard...thanks!


Peter, 2007 BMW R1200S
Just wanted to let you know how happy I am with the BoosterPlug.
It arrived yesterday , two weeks after I ordered it, which is not bad from Denmark to Australia.
I fitted it last night to my 07 R1200S and I'm happy to say it does all it claims to do.
Fitting was easy as can be and so far I have a Smoother idle, no flat spots and it just runs better all round.
I will be recommending this product to every BMW owner I meet. Thanks again for making my Beemer all it can be!


Brian, 2003 BMW F650 CS Scarver
Received the Booster Plug in 6 days (USA)
WOW what a difference, night and day.
The throttle is smooth and NO SURGING!
Any single spark F650 this is a must buy!


Michael, 2013 Husqvarna 900 Nuda R
Thank you for making such a top quality product that has transformed my new bike.
I had resorted to using the decreased power map or rain mode around the city. Fueling below 60 km/ hr was horrible on partial throttle. Surge and snatchy throttle made low speed traffic and cornering really hard work.
The booster plug has transformed my bike. It feels much more compliant at low speeds and it will pull very cleanly through to redline. Gear change is easier.
Less than weeks postage to Australia and very simple quick self install.
Excellent service, well made product with very pleasing results. Thanks again


Marius, 2004 BMW R1200C Montauk
Thank you ever so much for this incredible device.
I bought BP couple of years ago for my 01 BMW R1200C Montana, but never got around to install it. While moving from Connecticut back to Texas I came across the gizmo when packing. Since I already sold the the bike, I decided to install BP into my beloved 04 Montauk.
Took it for a brief spin: it literally took my breath away!
I don't want to be redundant with my comments, but the bike is quite different, especially shifting gears, not to mention the overall agility.
Thank you again.


Thomas, 2011 Triumph 1050 Sprint GT
I recently bought the Booster Plug for my Triumph Sprint GT.
Being here in warm Florida, along with my aftermarket pipe made the bike run rough on hot days, along with popping on deceleration.
I almost sold the bike.
Your fix for this is real! Smooth running even on the hot days, and much less popping too.
Thanks for making me love my bike again...!


Alex, 2013 BMW F800GS
Booster Plug installed on my '13 F800GS and immediate change apparent.
Off idle, roll-on acceleration, and mid range response all much improved.
I took the bike onto a dirt road Sunday and noticed that when exiting turns and rolling on the throttle it was much easier to smoothly break the rear end loose in order to power out of the turn.
Very happy with improved performance.


Andy, 2009 BMW K1300S
Never been a "testimonial" kind of person; but, you deserve another one.
At the recommendation of a BMW tech, I had him install a Booster Plug in my '09 K1300S during a recent 12,000 service to address poor idle/stalling. Bike has full Akrapovic exhaust.
Results after 170 miles of varying riding: idle steady at 1050 no matter what I did. No stalling. Intuitive throttle response any rpm/any gear. Smoother power delivery. Smoother shifting (how does that work?) especially from 1st to 2nd.Downshifting even smoother. New bike, better than ever.
Congratulations on inventing something so simple that really does work. Now to work on that engine that runs on air.........


Michael, 2009 BMW HP2 Sport
Each year I buy hundreds of things over the Net. When I bought a new to me '09 BMW HP2 Sport locally, I quickly realized that I would rate the in town drivability a poor D-. It needed help….
I have ridden sport bikes and motorcycles for 40 years and have worked on them and sports cars for the same amount of time.
I never write feedback letters unless I am shocked and awed. Haven't written one in several years.
But when I pay for an item on Friday from frickin' DENMARK and I get it in NorCal on Monday, I notice.
I installed it today, taking 3/4 hour so I could route the sensor wire under the tank. Thanks for making the unit smaller as it fit even on this track bike where I literally have no room even for registration papers.
I then test drove it today. Off throttle bucking is gone 90%. Low speed downshift roughness gone 90%. Low speed upshift smoothness better by 75%. Idle strength better by 100%. Rollouts from rest stronger and more confident; no need to over rev the motor to get away without bucking or possible stall.
In all one of the 2 or 3 best products I have ever used over 40 years of mod experience.
It actually does what you and others say it would….
I now rate the in town rideability as a B+/A- up from a D- --compared to a Honda 6 cyl. Valkyrie I had which was of course super tractable in town.
It has transformed the bike.


Ozgur, 2000 BMW R1200C
Finally I installed my booster plug on my r1200c.
Fantastic performance on acceleration. Fantastic performance and smoothness on the road.
Thanks. Best thing that I ever bought.


Willie, 2013 BMW R1200GSW (Water Cooled)
I promptly installed boosterplug on friday when I returned home and then rode about 100 miles.
I definitely noticed that the bike runs smoother -especially at lower rpms. I can now lug the engine with less probability of stalling.
At higher rpms noticed much less jerkiness in the motor. Engine idles much smoother too.
Definitely a worthwhile investment. It makes a fantastic bike even better.
One problem: I've already become used the additional smoothness -and i love it- that i want even more. Not complaining - BP is a terrific product and an outstanding value.
As on my k12s, the BP may prove to elevate the enjoyment of the gsw more than any other purchase -and i've already spent thousands of dollars on accessories.
Thank you.


Stas, 2003 BMW R1150GSA
I'm not one to write in about products but I Have TO SAY I WAS DELIGHTED with my Booster plug that arrived today.
I did a lot or research on the device especially on the BMW forum and as we all know the 1150's are a little agricultural – part of their appeal I think – as they are reliable and solid.
But the hesitancy on idle and vibration is tiresome and shifting can be "tractor like" and I was hoping that the Bosster Plug would help here.
Well I am glad to report after a quick 5 minute – yes I timed it – 5 minute install and a test ride in the Rockies I am delighted with the upgrade and would say it was certainly money well spent.
Thanks for a great product.
P.S. I made this video (helps that I speak Polish too) to show the install. The video was done on a R1200C even though my own bike is a GS from 2003!


Leonardo, 2010 BMW G650GS
I got very interested in this product as the technical explanation was very convincing to me, but before any purchase i wanted to check if my G650GS was mixing as lean as they claim. So i paid for a dyno run, and i was surprised how lean they work, so i gave it a shot with the Boosterplug.
After the installation (which was very easy by the way), the bike felt more punchier with a beautiful torque in the mid range. Not overwhelming but it definitely felt different. Response to the throttle feels a little more accurate.
Off course i paid another dyno run to check what it actually did and the mixture indeed got a little bit richer. Originally it was around 15:1 and now it is around 14.3:1 (This looks like the Lambda sensor on the Dyno have not been calibrated recently - No engine will run at at an 15.0:1 AFR. /Jens/BoosterPlug.com)
I wasn't expecting additional horsepower from this, but surprisingly i got +2.4 whp and +2 lb-ft of torque which you can feel.
My bike lives at 8500 ft above sea level and results are noticeable, but i traveled to some place almost at sea level and a felt in a complet ely different bike. I've traveled at this heightbefore but this is the first time i felt my G650GS so much punchier.


Thomas, 2008 Triumph Tiger 1050
I wonder why your site only have BMW Testimonials, but I can say that the BoosterPlug works perfect on my Triumph Tiger 1050.
The engine is a lot more "clean" when riding at a constant 80-100 KMH, and throttle pickup after engine braking is without hick-ups.
A remarkable difference and a big improvement.


Chuck, 2000 BMW R1100RT
Incredible!
I purchased this for my 2000 R1100RT and after the extremely simple installation received immediate improvement at all RPM's, fuel milage and it brought my bike back to "life"!
Thank you for making a GREAT product!!!


Jimmy, 2013 Husqvarna TR650 Terra
Bought a Booster Plug for my Husqvarna TR 650 Terra.
Easy installing and makes a good improvement of throttle response and the bike pulls harder thru the whole rev range.
No more stalls at low rev.
Well spent money.

Austin, 2013 BMW R1200RT
Although I don't have a lot of miles on the bike since installation your product works as advertised.
Installation was pretty much idiot proof. The temperature probe ended up routed up near the steering top end away from the engine heat.
The 2013 R1200RT engines in the US run so lean at idle they sound like they're about to start detonating any second. Throttle response from idle up to 2,000 rpm is 'lumpy' and 'jumpy'. After installing your product all that is gone.. very smooth power from idle.
On my first test ride I got stuck in a traffic jam. Air temperature was about 37.5C... miserable hot and humid. The air/oil cooled BMW engine will typically start to run a little hot after 15 minutes of idling along at that temperature. I notice that the temperature stayed down... likely the slightly richer mix helped some.
Power and "pull" is improved from about 2500 - 5500 rpm. I should note that I installed a K&N air filter while I had all the plastic off. I suspect that some of the increase performance at higher RPM was influenced by the K&N air filter flowing more air to the engine.
At any rate so far, so good. Count me as a satisfied customer.

Roland, 2009 BMW G650X Cross Country
Bought a Booster PLug for my G650X a few months back.
It has transformed a nearly "unrideable" motorcycle into one that does just what it is supposed to do.
Before the Booster Plug, after the bike warmed up you could literally not take off from a stop w/o the motor nearly stalling. Perfect now!
I cannot understand how BMW could sell a bike that acts this way.
I had an R1100R a while back and it had a pretty severe lean condition, but not as bad as this bike.
Had I had a Booster Plug for that bike it would have made a world of difference, and I probably would have kept it!

Ian, 2010 BMW K1300GT
I have just fitted a Booster Plug to my BMW K1300GT.The bike had been running very unevenly from tickover to low revs to the extent that on warm days (about 14C and above), when the bike is warm/hot, it is most uncomfortable to ride due to engine surges and stalling.
I previously had the machine dyno'd and was aware of the very weak fuelling at low revs and believe this to be at the root of the problem.
A Power Commander seemed an obvious fix, however, whilst researching this I came across the Booster Plug.
To be truthful I was a bit sceptical at first. As a professional engineer, though, I decided to look at the claims made for this product. 'Recalibrating' the air temp sensor to indicate a lower temp to the engine ECU is not a new idea - but by temperature compensating it and taking advantage of the ECU closed loop response time to react to increased fuelling did seem to me to be a rather smart solution to the weak fuelling problem this, and so many other bikes, seem to have.
Satisfied that this product might just 'do it', I made the investment! Installation on a K1300GT is not a 5 minute job since the fairing needs to come off and the fuel tank lifted! Non the less, this was done - and the result?
Amazing frankly!! The surging, stalling problem have cleared.
Not only that, but throttle action from idle to low revs is much smoother and this makes town riding much more pleasurable and safer.
Not only this, but the absence of surging on low throttle in some corners means that the bike handles so much better in these situations.
If this wasn't enough, the machine pulls better from low revs and is, overall, much smoother.
It's been said by many before - but the bike is now doing what I would have expected it to do.
So, to those with misbehaving K1300GTs not quite wether to take the plunge, my experience is that the Booster Plug does have a most positive effect on the problems generally attributed to weak fuelling, particularly at low revs.
So, well done - Nice product!!

Feri, 2010 BMW R1200R
I have installed the booster Plug on my BMW R1200R. The change was subtle but remarkable.
Mainly at low speed and low revs the bike has more power and reacts a lot smoother when you change throttle.
A nice addition that improves my ride.

Feri made a very nice installation picture series available here

Jerome, 1999 BMW K1200LT
My bike is now working properly again!
It now runs properly at low revs, accelerating and on downshifts and this makes a huge difference in town.
The booster plug sticker is now proudly displayed on the lower fairing.
Thanks for this magic piece of kit.

Mike, 2011 BMW R1200GS
I let a friend ride my 2011 BMW R1200GS last week at night to see what he thought about the Krista lights I'd installed.
When he returned he was amazed how well my bike performed and was disappointed that his 2009 R1200GS did not perform as well as mine.
Needless to say I need to order a Booster Plug for his '09 R12GS

Kim, 2003 BMW R1100S Boxer Cup
I just installed your Booster Plug on my 2003 BMW R1100S Boxer Cup.
I was a little skeptical, but now... it makes the throttle response better, traffic driving is definitely better than stock.
Full throttle acceleration is now as a 1+ liter bike should be... better than sliced bread.
THANK YOU!

Mark, 2009 BMW F800GS
The boosterplug arrived today and I have just installed it.
Took the bike for a test drive and WHAT A DIFFERENCE!
Wow, you have really restored my faith in my 800GS.
Thank you sooooooo much!

Mark, 2013 Husqvarna TR650 Terra
After installing the booster plug on my 2013 Husqvarna TR650 Terra the unit did everything it advertised.
It has an idle now that is steady and doesn't sound like it's going to stall.
It never stalls now when applying throttle.
And it just pulls harder thru the rev range.
Bottom line------it runs like it should----money well spent.
www.bigdogadventures.com

Bob, 2012 BMW K1600GT
The improvement in throttle response is significant.
Gone is the requirement to slightly rev the bike when letting out the clutch. It makes the fly by wire throttle that always had a remote feeling act like a good old cable system, as any throttle movement gives instant feedback.
The bike is without a doubt snappier and more responsive. The highway fuel economy did not seem to be affected over the 5000 km that I put on since the install. The in town fuel economy may have gone down some but I think this was because the bike was more fun to ride and was probably a result of just using the throttle more aggressively.
Over all I am very impressed. The running quality results are impressive and the install was quite simple with the factory style plugs.
Ordering was easy and delivery to Canada was quicker than expected. Customer service was excellent as all pre-order questions were answered clearly and in a timely manner.

Peter, 2011 BMW F800R
I just wanted to say thanks for the best addition to my bike I didn't know I needed.
I fitted an aftermarket air filter and pipe to my bike and it was a bit snatchy at low revs, but I thought I could manage that with a good right hand control. When I fitted the booster plug I got a whole lot more than just the low rpm improvement - it gave me back the character of an upright twin like I remember from the old days.
The power is better across the whole rev range, low speed engine response is excellent, and now my bland beemer feels like a real bike!
Thank you for inventing this device, it should be issued with every f800r when they leave the shop :-)

David, 2008 BMW R1200GS
I installed booster plug on my 2008 BMW R1200GS recently.
I was stunned by how much the low end of the bike smoothed out.
The hesitation at low speed was gone completely and overall the powerband is much smoother.
Great product! Thanks......

Bob, 2002 BMW R1200C
Wow! Installed your BoosterPlug today - and what a difference from yesterday, excellent.
About 20% better acceleration off the line; no more back-firing during engine breaking; no noticeable lagging when accelerating when at low revs in a higher gear. Idle at a stop light is smoother - thanks!
Best $150 I've spent on my bike so far!

Steve, 2004 BMW K1200GT
I wanted you to know that I completed the Booster Plug install this morning and, despite only having driven a few miles to get some gas, feel confident enough to let you know it's been a success.
I've been wanting a "better" K12GT since I bought it in 2008 and you have helped me achieve that in a way that nobody at BMW motorcyles was able to.
On the initial start I noticed that the idle speed was a hair over 1000 rpm and the exhaust smelled a little richer.
Previously the needle would have bounced between about 800 and 1000 and if I cranked the throttle open I could easily stall the engine. That doesn't feel possible anymore.
It's smoother and requires less clutch riding when setting off.
I purposely pushed the bike up a short but steep incline in 5th and opened it up. Whereas previously it would have done it but said "are you serious?" it now it does it and says "whatever"!

Ladd, 2002 BMW R1150R
I'm happy to report that the purchase & installation of your Booster Plug for my 2002 R1150R has proved to be everything as advertised.

Tom, 2006 BMW R1200RT
You must tire of all these grateful emails.
I installed the BP in less than an hour because of the fairings (R1200RT) and tested the idle before reassembling.
There was a noticeable and immmediate improvement in the cold idle.
I took the bike out today in hot weather around the San Francisco Bay Area and it performed smoother, than ever before.
I too noticed the smoother shifting. This product is a must!
Thanks for making my ride more fun.

Bob, 2012 BMW R1200RT
I just installed the BP on my new 1200 RT and I am impressed. The bike has been transformed.
No splitting or sputtering, incredablely smooth and better power.
It actually reminds me of my old R90 I had back in the 70's when the carbs were sync'd and plugs were new.
Thanks for a great product. It is the icing on my RT cake!,,

Eric, 2007 BMW R1200GS Adventure
I received the booster plug today. Installation on my R1200GS Adventure took all of 20 minutes including drinking a diet Pepsi and eating half a sandwich prior to start up.
I admit I was very skeptical that this device would work as advertised.
Happily I was wrong. Cold start up was instant and noticeably smoother.
I rode it in 105 degree F heat today. The occasional knock due to heat was gone and driving around town in stop and go traffic was much smoother.
Consider me another happy customer.

Walter, 2000 BMW R1100R
Love the plug!
The power curve flat spot is completely gone and less herky-jerky at low speeds also!
Oh and 30 second install on my 2000 r1100r and 8-day shipping from europe to Alabama.
Thx for a product that works as advertised!

Jonas, 2011 BMW F800GS
After I put a K&N filter in my bike it started to puff a lot on deaccleration. The idle was like a rollercoaster.
BUT with a BoosterPlug it was a NEW bike!! Puffing is totally gone, acceleration is smooth a nice. Actually the bike runs better than original!
All I can say about the BoosterPlug is that I LOVE IT!!!
Thanks for a super fast shipping, 3 days to Sweden!

Guy, 2005 BMW R1150RT
I am speechless; my first comments are Wow, Wow and Wow again,
I received the device at work and installed it during my lunchtime in less than 10 minutes with a tie wrap as a single tool.
I was very skeptical that this device would work as advertised. Happily I was wrong. Cold startup was instant and noticeably smoother. The motorcycle is smoother and alive at all RPM.
It is so much better than before that it makes you wonder why BMW does not tune the motorcycle to match this setup, it feels like someone have changed my engine for a better one.
There is one improvement I don't quite understand; shifting gears is much smoother and improved since this device is installed, can someone explain why? (We had quite a few customers reporting improved gear change with the BoosterPlug, and the only explanation we can come up with is that the softer throttle action may ease up the gear change. /Jens /Boosterplug.com)
I am a very happy customer and I just can't believe how much better my motorcycle feels…

Peter, 2008 BMW G650XCountry
Just wanted to say that you have an excellent product - I have bought it some time ago but just now I got around installing this wonderful contraption.
The bike got much more "user friendly" as far as I am concerned. Clutching between 1st and 2nd is much easier, in 1st the bike is more agile which is important in heavily congested city traffic, 1st and 2nd gears feel like being considerably "longer".
I am a newbie rider - fairly recently I have switched from automatic 50 ccm scooter to BMW G650X Country and manual clutching was the biggest challenge for me especially in stop and go traffic.
The funny thing is that in my case it seems to save fuel rather than increase consumption. Since I have booster plug installed my fuel bill decreased by 10%. My own theory is that easier clutching and "longer" low gears results in less riding in low gears which in turn decreases fuel consumption.

Andrew, 2005 BMW K1200S
Got the plug the other day and installed it yesterday. I pulled out of my driveway and immediately felt the difference.
No surging or choppiness in low gears at part throttle, much smoother in all gears and the 500 rpm flat spot around 3700-4000 rpm is gone. The bike feels like a different machine.
Really dramatic difference for very little money, the best improvement I've made other than a $2200 Ohlins suspension.

Dan, 2011 BMW R1200RT
I just wanted to say thank you for being great to do business with. As a non-mechanic with your simple instructions, I had it completely installed from start to finish in about 30 minutes.
The improvement on the bike's performance was immediately evident, particularly at lower idling speeds. The bike used to cough when accelerating at lower speeds which the BoosterPlug virtually eliminated.
I guess this raises the question of why the bike from BMW didn't ride like this in the first place?
Kudos to BoosterPlug as you can add me to the list of satisfied customers!

Gordon, 2001 BMW R1200C
Just received the Booster Plug for my R1200C.
Installation took a bit longer than expected. It was my first time wrenching on this bike so I was learning as I was going.
It fit in very nicely and I got the probe out front of the fuel tank in the fresh air. Good length on the probe wire.
The Booster Plug did its magic. Better idle. Better throttle response from a stop. Smoother running motor, more power and smoother transition from on throttle to off throttle.
The sum total of all of these subtle changes is a huge increase in performance.
A great product and very prompt, personable service.

Mac, 1999 BMW R1100R
I fitted the BoosterPlug yesterday ... less than five minutes work - dead easy - and I CANNOT BELIEVE the difference!
My 1999 BMW R1100R now feels and rides like an entirely different (= much, much better!) motorcycle.
Anyone can claim anything ... but you have come up with the goods brother, so well done and thank you!
I only wish I had found out about this earlier ...

Marx, 2007 BMW R1200RT
Just fitted the booster plug to my 07 R1200RT.
WOW. Truly transformed my bike.
No more scary roundabouts, or cutting out at low revs. Town riding as its supposed to be, not lumpy like it was.
Ive yet to try it on the motorway, but I dont think that will be a problem. (shows how pleased I am by writing a review before a full test).
Thanx guys, looks like im keeping my bike for a good while longer now.

Mike, 2001 BMW F650GS
Just bought a 2001 BMW F650GS and was not happy at all with the surging issues it was infamous for! I am a happy man now.
Got my booster yesterday, installed it today in minutes!
Bike runs smooth idle to top end of 5th gear. What a blast to ride a "new" bike for $150. Thanks guys!

Michael, 2002 BMW R1150R Adventure
I just installed a booster plug on my 02 R1150RA.
I love it. The bike starts easier and runs smoother than ever. No more surging.
If you get caught without down shifting when you should have, it pulls thru smoother than before.
Overall power? I see an increase but at different points. Pulled onto the freeway in fourth rolled it on, two upclicks, well into triple digits quickly.
Before installing I had read a comment about smoother shifting. Failed to see the connection. I get it now. Smoother throttle coordination.
Improvements were well worth the money.

Brett, 2002 BMW K1200LT
I received my boosterplug for my K1200LT 2 weeks ago and fitted it straight away.
Well the differance is very pronounced, zero throtal lag, more responsive at low speed,it has made my LT a delite to ride at city speeds.
Thanks for making such a great peice of kit for my Beemer.

Simon, 2006 BMW F800S
I just wanted to give some feedback after installing boosterplug on the bike and riding it this afternoon.
I tried to be as objective as possible and went for a spin before fitting.
As others have said, the engine seems to like the richer mixture. Right away the engine sounds noticeably quieter and less rattley at idle but the biggest difference is low speed throttle control.
Slow, careful filtering through stationary traffic always meant riding the clutch as first gear leapt forward too much, but that has disappeared after fitting the plug and slow speed in first gear is smooth and predictable.
It's like a different bike. I am very happy with it and will spread the word.

Jim, 2002 BMW R1150RT
I received my Booster Plug last Wednesday, installed it on Thursday and left on an 800+ mile trip Friday.
Not only was the installation as simple as advertised, the change in my R 1150 RT was phenomenal.
No longer sluggish at low speed with surge issues in between, the bike performed like a new machine.
Thank you so much for creating and supplying such a wonderful product.
Very few times have I been so satisfied with an aftermarket product.

Jerry, 1998 BMW R1100RT
Just wanted to let you know i received the Booster Plug today, and I installed it in about 10 minutes.
I fired up the bike and it was noticeable smother at idle. I went for a short ride and it was amazingly much smother at lower rpm in a higher gear than i would have normally chose at that speed.
The popping in my aftermarket exhaust is gone.
Can't thank you enough for a great well made product that works right out of the boxes advertised.
One last thing your shipment and deliver time is stunning.



Luca, 2008 BMW R1200GS
I have just installed the booster plug on my GS and it is AWESOME!
It really is good, my bike runs much better than before.
I had been looking for a way to improve the air/fuel mix in the cylinders for age with no luck.
I wish I came across your magic little thing a couple of years ago!
Well done. You did a fantastic job.



Barry, 2009 BMW F800GS
I fitted the Booster Plug to my F800GS and it has transformed the bike. (for the better , you'll be pleased to hear).
So much so that I have decided NOT to sell the bike which I found really unpleasantly jerky on the throttle before I fitted your magic bit of kit.
It is (as we say here) "the dog's bollocks"!
Thanks again.



Dane, 2005 BMW K1200S
I installed my Booster Plug on my 2005 K1200S.
So I got to ride this morning to work and then back. I live at 8300', ride through 9000' and then back down to 7200' through great mountainous terrain, 25 miles each way.
Anyway... I am DELIGHTED! I ride almost two miles on a forest road on hard pack dirt before connecting to the highway, slow and easy. It was brutal BEFORE the plug, now it is smooth, the bucking-jerking-unhappiness of the engine is almost completely gone.
The roll-on throttle response is smoother, more responsive than it has ever been at this elevation as well as the deceleration...not near as abrupt from high speed. I motored in town (Los Alamos) a bit, 35mph, low and slow as they say.... smooth!!!
I can easily shift to one higher gear at this speed, no problem! I love this thing! Great job! Thank You!
John, 2006 BMW HP2 Enduro
I got and installed the boosterplug and I had to write and say thank you!
The plug made a significant positive improvement for my bike.
I have an HP2E and it has an Akra on it and has always run lean,.
Your booster plug fixed this problem and now my bike is perfect.
Thanks again for a great product and service.

Iain, 2010 BMW F650GS Twin Cylinder
Booster plug has been on the GS for a while now and I've been able do quite a few kilometres with the plug fitted.
The Plug appears to be more effective than the Acc Module (Competitor device) at lower revs.
The bike appears to pull smoothly down to below 2000 - I only noticed this when I became aware of some chain snatch, and noticed how low the revs were. This has never happened before because the engine wasn't as smooth at those low revs previously, so I would always change gears earlier and keep the revs higher. Now I have to watch the tach more at low speed or it is easy to lug the engine.
The bike also seems stronger at idle and will trundle along at idle in first gear without touching clutch or throttle. I'm sure this wasn't possible with the standard engine, or with the Acc Module.
Roll on acceleration in higher gears at higher speeds is much better than the standard engine.
No detectable change to fuel consumption - this bike regularly consumes less than 4.0L per 100 Ks.
Thanks again.

Thomas, 2000 BMW R1100S
I do my own maintenance, but don't want the hassle of a custom fuel-map setup because my bike runs well stock.
However, I've always felt that the bike felt fuel-starved in many situations. I've been riding all sorts of bikes for years and I know what "lean" feels like.
Long story short: I love your product. I think you absolutely nailed the fuel map for a "regular rider" like me. My bike is even more enjoyable than before.
This is a great product and you have a faithful customer.
Thanks for taking the time to develop it, and to use high-quality materials, and most importantly, to offer it for a reasonable cost.


Dean, 2009 BMW HP2 Sport
I installed a Booster Plug in my 2009 HP2 Sport and am very happy with the results. The low speed, part throttle snatch was greatly reduced and many of the bumps in the roll-on power curve are gone. I have no idea if the fuel mileage was impacted and I don't care! The bike is much more fun to ride and I could care less about fuel economy.


John, 2004 BMW R1200C
I installed the Booster Plug on my 2004 BMW R1200C Montauk. I started the bike and left the garage. I noticed the difference within 100 yards. This product is unbelievable! Smoother idle, smoother throttle response, easier cruising at lower speeds. Overall improvement in all ranges. Easy to install and instant gratification.
Thanks so much.


Nick, 1999 BMW R1100R
I bought my 1999 BMW R1100r just over a year ago with only 3k miles on it. It ran great and was very smooth, but a little something was definitely lacking in overall drivability. If like my other bikes it had had carburetors, I would have re-jetted for a slightly richer mixture. Being fuel injected, that wasn't so easy, so I decided to just ride it as it was, last Summer and Fall, and keep an eye on the options available. I saw the Booster Plug on eBay this spring and it seemed to be just what I was looking for, so I took the plunge.

The Booster Plug was very easy to fit on my R1100r and looks a quality unit, so it blends in with the existing wiring etc. I fitted the temperature sensor using rubber grommets to the air box end of the snorkel.

As soon as I started the bike I could tell the mixture was richer, many years of carburetor tuning has given me an ear for such things, it no longer had that weak asthmatic sound that it made originally. As soon as I rode off I could feel it was smoother and torquier than before.

In traffic, I found I was generally in a higher gear and using less throttle opening while keeping up with the pace of the traffic.

On the open road, the torquier feel and all over smoothness is a definite improvement over stock. I don't have any way to measure if the bike is faster, it was pretty quick before, but the motor is certainly even more flexible than before and roll on acceleration in 5th is addictive. Accelerating out of corners is even more pleasurable and the motor responds better when blipping the throttle on down shifts. The throttle is much more linear.

Now to gas mileage. I have checked it twice. Today I rode probably 50 miles freeway 80 mph cruising, 10-15 miles in traffic some stop start, and about 10 miles on twistier roads. Filled up and my mileage was 51 mpg. I'd done a previous check after riding manly at lower speed with some traffic previously and this gave 55 mpg. It seems that I'm getting 2-4 mpg better than before. I believe this is because smaller throttle openings are used and often a higher gear to make the same progress, thereby making better use of the fuel. If I were to get on the open road and push it to the limits then given the richer mixture I may see a slight reduction in gas mileage, but then again may not, because an overly weak mixture can waste fuel also.

I checked my plugs that I'd cleaned prior to fitting the BP and it was nice to see some light brown color on them rather than what to me was the overly white appearance I was getting before. I think the BP will help keep the internal engine temperatures down too, something that was of concern to me with the lean stock fuelling.

All in all the product does what is claimed and has made my bike much more satisfying to ride. I never really suffered with the surging that some complain of, but the bike is much easier to ride smoothly now, before I was definitely riding around some of it's shortcomings. Based on my experience I would highly recommend this product.


Simon, 2007 BMW K1200S
I fitted my Booster plug yesterday and took my bike to BMW for a service during which they updated the software to the latest version. I collected the bike today and I can tell you this:
My K1200S is totally transformed into the amazing machine is should have been when it left the factory! The low end surging and bucking has almost totally disappeared. If I wasn't looking at the bike as I ride it, I would sware it's a completely different model.
It was getting to the point where I was seriously contemplating exchaning it for a newer, different bike which could have cost me thousands of pounds. But for less than £100 pounds, I now have the bike that I always wanted, I am delighted. Thanks Jens, thanks Booster Plug.


Blaine, 2010 BMW R1200RT
I've got a 2010 R1200RT, and the boosterplug made a very noticeable difference in how the bike handles and feels.
It used to gag and gasp and stop running upon being started, first thing in the morning, now it fires up with enthusiasm!
Throttle control now doesn't require the dexterity of a neurosurgeon to twitch it open and closed at low speeds.
Acceleration is smoother too.
I was prepared to be a skeptic, but tens seconds after starting the bike up, I was a convert!


Simon, 1998 BMW R1100GS
Hi Jens, I have been riding with the BoosterPlug for a couple of weeks now and I have to say you have hit the nail on the head. The performance increase isn't blistering like a turbo but it has added a new dimension to my GS 1100. The torque increase is very noticeable with the bike using less revs to maintain its speed, acceleration is very exciting and most noticeable of all the ridability of the bike is completely different.
It behaves much more predictably, applies its power precisely, pulls from low revs and winds out more efficiently, and all the time behaves like a compliant wild animal. The booster plug has let the GS become the bike it should be. Fuel efficiency has dropped about 1km per litre but that may be because I am so keen to open the throttle.
My only disappointment is that you included such a small sticker??? People should know about your product, I love what it has achieved form my bike.
And by the way, the extreme temperature ranges that occur in Australia require well thought out solutions so your external temperature probe gives me the confidence that my bike will adjust itself to these extreme conditions and remain reliable.
Thank you for your expertise and insight into providing a truly great plug-and-play modification. PS, it took longer to undo the box it came in than to fit it on the bike.
The text below contains Simon's follow up after 12 months of heavy use.
Well just to let you know that having the booster plug plugged in for a year (28,000 kms) and going through the range of temperatures and weather patterns we have had in Australia it has continued to perform faultlessly. I have done a number of alpine treks on and off road and many 7-12hour overland trips, mostly at night. There is a consistent surety in power delivery and the fuel consumption has not changed since it was first installed. As the weather cools off the booster plug shows a greater difference from the standard settings and the GS feels a lot more aggressive (pleasantly so). Many thanks yet again and congratulations on such a great plug-n-play modification.


Steve, 2006 BMW F650GS Dakar
I've had your wonderful device on my bike for a few weeks now and can only say how happy I am with my decision to purchase the boosterplug.
My F650GS runs so much better in all weather conditions from low 30's to upper 90's that I just can't believe it!
It's a very responsive bike now and the power-curve is so much more where I like it to be.
Even on the highways I haven't had any trouble with it.
Thank you so much!


Chris, 2000 BMW R1100RT
I installed the booster plug on my 2000 BMW R1100RT. I was using the R259 Techlusion box for the last several years.
I was really hesitating removing the R259 as it seems to really be great except it I could never achieve a real smooth perfect pop free low idle.
I read your explanation and it made perfect sense on how you designed the plug.
Well, I have to say it is super smooth now and I am impressed just how much better it runs as well.
The idle is great even cold and I do not need nearly as much choke during start up as before.
The fuel mileage so far seems unaffected as well with well over 300 miles per tank as usual.
So again thanks for the better mousetrap! I would highly recommend this to everyone. I only wish everyone products would perform as well.


Gavin, 2008 BMW G650 Xcountry
I received the Booster Plug very fast in the mail, thank you.
First off, the quality of construction is top notch and it is was very easy to install.
I installed it last night and test rode the bike today. Does it work? Let's just say that when I whacked the throttle in first gear...the front wheel came off the ground! It didn't do that before and it does seem to idle stronger, smoother, etc.
So yeah, it works, and I am a happy customer and looking forward to riding more this weekend.


Sharil, 2006 BMW K1200S
Installed the BoosterPlug last week on my 2006 K1200S.
Got this bike a few months back from a guy who actually parked his bike in his bedroom! Only got 6000KM on the clock, when I took over, and although a good bike, got some niggling issues especially at low rpm.
As soon as installation completed, I went for a ride. Everything is just like you claimed! Excellent improvements with a small investment! Feels like bike just been to a dyno-tuning. No need to grapple with the clutch at low speeds. Will definitely recommend to my friends. In fact, I asked my regular workshop guys to contact you and stock these in Singapore. The BMW bike community will love this.
Thanks and regards.
Gerhard, 2009 BMW F800GS
Hello Jens, I bought your Boosterplug before Christmas for my 2009 BMW F 800 GS. Today the forst ride…and WOW. I never thought,the difference is so big. Very well done, Jens. Now a few sentences for your german clients:

Nach dem 2. Oder 3.Update der Bordelektronik dachte ich zuerst, den BP brauchts nicht mehr…… Weit gefehlt: mit BP ein deutlich verbessertes Langsamfahrverhalten,viel weicher an´s Gas;Landstraße, Gas auf,Gas zu bei vielen Kurven ein völlig neues Vergnügen. Absolut empfehlenswert für die F – Baureihe

Many greetings from Bavaria
Randy, 2007 BMW F800ST
Received the BoosterPlug for my 2007 F800ST, installed it today, and went for a ride. It was very easy to tell that opening the throttle no longer took a few seconds for higher power to come on; all available power for any engine speed was available immediately when opening the throttle, and the power built cleanly and smoothly as engine speed increased. Thanks for producing such a simple but well engineered an well built performance improvement.
Ara, 2007 BMW R1200GS Adventure
I finally got to install and try out the boosterplug. Took a while because I had sent my rear damper for a rebuild. The wait was torture. Now the verdict: Excellent!!!!! I want to congratulate you on a job very well done. Thank you for bringing my engine to life and making me enjoy my bike so much more. You really solved the problems I hated about the engine. Idle feels stronger. Now I can slowly release the clutch from standstill and have the bike rolling without touching the throttle. I could hardly do that before. Its much smoother at low RPM and the pickup is much better without the feeling that the engine is stuttering and going to die on you, especially if your rolling close to idle in 3rd gear and want to accelerate. The flat spot in mid rpm is almost gone. And you feel that the engine accelerates much better than before. All in all a great improvement and MUST have product.
David, 2003 BMW F650CS (Scarver)
I have to tell you that I installed my Booster Plug on my F650 CS (Scarver) last week. I could feel the improvement before I had covered the first kilometre!
There is a hill close to home, (one of those long ones with a reasonably tight bend at the bottom) that I always had to change down for. I can now accelerate all the way up this hill in top gear. I am absolutely amazed at the smoothness, and I can now pull away smoothly from 1000rpm lower than before.
Best value for money I have ever had!
John, 2007 BMW R1200RT
I was happy to receive my Booster Plug Mk2 here in Florida five business days after I placed my order. The Booster Plug was simple to install on my 2007 R1200RT, and it has improved overall ride-ability beyond my expectations. Throttle response is smooth and predictable. The Booster Plug works just as advertised, and it's a great value. I am now an official Booster Plug advocate. The Booster Plug should be every new BMW owner's first accessory. Thank you for creating such an elegant and affordable solution to the ride-ability issues that are otherwise unavoidably associated with the modern lean-buring, fuel-injected motorcycle engine.
Dave, 2009 BMW F800GS
I installed the BoosterPlug and had the opportunity evaluate it this week. Hey....it works!
The open to close throttle transitions are considerably smoother. In addition to it being more pleasurable on-road, it really helped during the technical off-road maneuvers where throttle control/smoothness is required.
You should be sure to elaborate this point further on your webpage. The off-roaders will truly appreciate this benefit.
Frank, 2006 BMW R1200RT
I installed the Boosterplug this morning on my R12RT.
The bike is fun to ride again thanks to you.
I have been trying to get the idle fluctuation and stalling fixed for almost 2 years.
Your device solved the problem in minutes.
I sincerely thank you.
John, 2008 BMW R1200R
I've finally found time to say thank you to you for rescuing my bike!
Between the standard screen being too small and a lean running engine causing vibration at 130kph on a long summer trip to Croatia from Scotland, I was on the point of selling and doing something else. An MRA screen has fixed the wind blast noise and your plug has made a big difference to the running of the engine.
The bike now runs cleanly and pulls from 1500rpm and is way smoother at all revs. I'm finding that it runs smoothly 1 gear higher everywhere and sometimes 2. Where 4th gear was needed at 50kph, it's now 5th and even 6th on a light throttle. The pick-up is better from any revs as well. It pulls hard and smoothly in a high gear and once up to speed, the motor feels much more relaxed as it's so much smoother.
Overall, it makes me sink into the bike, relax and enjoy the big engine. And when back home, get the maps out to plan the next trip.....
Thank you very much for your time and care in developing the booster plug - it really works well and makes the bike as enjoyable as it should be as it leaves the factory.
Greg, 2009 BMW F800GS
I just wanted to let you know that I am very happy with the Booster Plug on my F800GS.
This thing has returned the essential throttle control that every dual sport motorbike needs. No longer does the bike jump out from underneath me or try and toss me over the bars like an untamed horse.
After two months of use on and off road, I can happily report that my fuel economy is still above 50MPH.
Thank you for making my bike a joy to ride!
Guy, 2006 BMW K1200R
I put in the BoosterPlug last night. The difference it has made is astonishing!
There's still a very small amount of snatch at low revs but nothing like the bucking and jumping before.
Previously, with a hot engine, I couldn't let the revs drop below about 2,500 – 3,000 without the snatch becoming so annoying I would just pull the clutch in and glide; now I can let the revs get down to just above idle in any gear and the pickup when I engage the throttle is smooth.
I'm delighted!
I only used the k1200r for fast runs before because of its poor handling at low speed. I guess I can use it about town now!
Mike, BMW R1100S
Well I got my boosterplug fitted last week but just didn't get the chance to ride the bike until today.
I can pretty much sum it up in one word WOW!
When I fitted an "accelerator cable" (Competitor device) it made my bike feel 100% better for about 70% of the time. Unfortunately there were times when I could tell it just wasn't happy. Usually when the engine was good and hot and you got yourself stuck in heavy traffic. When I read your comments on your web site it all made sense. I was under the impression that the "accelerator cable" gave the engine an extra 6% of fuel all the time.
After I had read your comments it was easy to work out what was causing my engine to be "unhappy" in heavy traffic. The air temp on a hot day with an hot engine must have got quite high under the bodywork. The accelerator cable in those conditions must have given the engine an even higher % of fuel.
I knew after reading this that I had to invest in a BoosterPlug. I really don't know what I was expecting it to do but all I can say is, my bike runs 100% better 100% of the time. The bike feels a lot better, not just in traffic where it now behaves itself totally. But also in normal riding conditions. It feels so smooth it's like a totally different bike.
I bought my R1100S without ever riding a BMW before, I was really disappointed and was on the verge of selling it. What I really didn't like was the way it nearly stopped when you closed the throttle, it felt like you had turned of the ignition switch.
Not any more, shut the throttle and it slows down gradually, making for a much smother ride.
Thanks Jens
Top notch product.
Scott, 2007 BMW F800S
Jens, I installed your Booster Plug last Friday and wanted to give you a testmonial for anyone to reference. It took me no more than twenty minutes to install on my 2007 F800S and have put about 500 miles on the bike since. By far the biggest difference I noticed right away was the newly found silky smooth shifting. There is no hesitation and much less clunking when shifing gears and a much more enjoyable ride. Your product has completely tranformed the bike into a smooth running machine. Your product does exactly as advertised, which means no more fear of stalling under low RPM's for me. I even tested dumping the clutch around a parking lot thinking it would stall, it never did! I continued to attempt this up a hill with my girlfriend on the back, no stalls! Gas mileage is slightly affected, but not by any signatficant amount. A small price to pay for an smooth running, shifting and overall more positive experience into my daily riding routine. Great product
Andrew, 2007 BMW R1200GS with Remus Powercone exhaust.
Fitted Jens Booster Plug today and I've been out and about for a quick ride, staying mainly in town because as this is where you really notice the bike is transformed and it's now a pleasure to bumble in town traffic. Gone is the feeling the engine could falter if you don't keep the revs up when manoeuvring at low speed. As soon you feed the clutch in the engine feels stronger, this gives you confidence, consequently you're not revving the engine so hard when clutching, you find yourself changing up earlier and trickling in a higher gear without any surging, pick up from low revs is smooth and more controlled.
Phil, 2007 BMW K1200GT
I have ridden the bike for the last 3 days.
The BoosterPlug has made a big difference in throttle response smoothness. I had a PowerFRK (Competitor device) on the bike since October 2008.
The BoosterPlug is a BIG improvement.
Peter, 2009 BMW R1200GSA
My first ride with BoosterPlug. Great; doing all the stuff Jens claims. Smoother throttle response, no jerks, acceleration may be quicker and at start-up fired immediately, no turning over 2 to 4 seconds before running.
I am sold. If you do not have a BoosterPlug get one.
Brian, 2009 BMW R1200GSA, 2007 BMW K1200S, 2006 BMW R1200RTP
I installed mine yesterday on my '09 GSA. Install took about 10 minutes. Very easy. My temp probe routes along side the left of the tank, over the fuel pump lines and then is zip tied to the left of the forks in open air. I can see it when I am riding but you can't see it if you are off the bike. I did about a 20 mile test ride. Outside temp was about 40 degrees. Things have smoothed out at lower speeds. Added a good amount of low end grunt. Wide open acceleration from 1st through 3rd seems greatly improved. This may be in my head but it actually seems to idle better. I am very happy with the product. Some much that I have ordered two more of them for my other bikes.
Great job and product Jens!
Sean, 2008 BMW R1200GSA
Received my BoosterPlug last week and fitted it straight away. It does make the bike smoother on gear changes and low speed work along with giving it better acceleration. Thanks for a good product
David, 2008 BMW F800ST
Well what do you know, it works ! It took a few minutes to fit and a short ride to confirm all your claims for the product. The throttle response and fuelling is greatly improved with little or no snatch. My previous bikes have been several BMWs Honda Blackbird VFR R1 Fazer 1000. All but the R1 were snatch and would have benefitted from the Booster Plug. My bike is now a real delight to ride. Well done Jens.
Peter, 2008 BMW R1200GS
I installed my Booster Plug yesterday. Noticeably smoother on/off throttle response. It seems to pull better from low rpms too.
Gary, 2005 BMW F650Dakar
2 days of riding with the Boosterplug installed on my 05 650 Dakar was similar to others comments. Smoother roll on / roll off on the throttle, less snatch and shove response to throttle input which has always annoyed me about this bike. Much easier to ride smoothly which has got to be good for the engine / clutch etc. Very easy 5 minute install.
Thanks Jens
Mike, 2008 BMW R1200R
I purchased the "booster plug" two weeks ago. I did not like the jerky throttle respose as well as what power steps when accellerating, with the factory set up. Assessment: I has most assuredly smoothed out the throttle response. The accelleration is smooth from off idle to 6 grand and above. Am I satisfied with my purchase, YES! One feature I like, is there was no modification to the bike's wiring. Everything can go back stock in less than 20 minutes. Would I recommend it, YES! I find it made the R12R more rideable, more enjoyable at all speeds.
Paul, 2008 BMW R1200GS
Hi Jens - I just wanted to give you an update on the BoosterPlug, it only needs 1 word, Fantastic !!
I fitted it 2 weeks ago when it arrived and I've now done 240 km on all kinds of roads. The bike is transformed, it's more like a 4 cylinder engine now rather than a big twin. The pick up from a closed throttle is just so much smoother without any of the sudden snatchiness that was there before.
Riding around town at 2000-2200 rpm is actually possible now in 2nd or 3rd gear, the bike feels totally smooth and refined. Previously I either had to use 1st a lot which made it rev a bit and also made the throttle response really sharp or just try to ride around the lurchiness in 2nd and 3rd. It's also a lot nicer on roundabouts when I'am rolling on and off the throttle as the bike just picks up smoothly and drives, definitely gives you alot more confidence when cranked over in wet and slippery conditions.
Once I'am accerating hard I don't notice so much difference except that the bike seems a bit stronger around 4-5000rpm. I wasn't looking for race track performance so this is perfect for me. Fuel consumption seems pretty much identical, previously I used to average around 52 miles per gallon, on the 240 km so far it's worked out at 50.7, the same thing in my book.
It's been a total success in every respect for me :-)
Your website is brilliant with clear explanations and no crazy claims
You delivered the BoosterPlug when you said you would, actually even a bit before It works exactly as you explained that it would
So one very happy customer and I'll definitely be recommending the BoosterPlug to anybody that asks.
Mike, 2007 BMW F800S
Bike is transformed - it's low speed 1st gear performance is turbine smooth, clutching out on level surface in 1st with NO throttle just came naturally - I didn't even have to think to consciously try it.
Idle, especially right after a cold start, is smooth as silk, no missing or hunting.
Now...... it's not that the F800s was BAD to start with; a little snatchy, tiny bit uncertain matching RPM with speed esp. on 1st - 2nd upshift.
This is a fantastic product!
Thanks profoundly.
Randy, 2007 BMW F800ST
Received the BoosterPlug, installed it today, and went for a ride.
It was very easy to tell that opening the throttle nolonger took a few seconds for higher power to come on; all available power for any engine speed was available immediately when opening the throttle, and the power built cleanly and smoothly as engine speed increased.
Thanks for producing such a simple but well engineered an well built performance improvement.
Michael, 2007 BMW K1200S
After my first hundred miles with the BP installed I'm very happy.
The bike runs great at all rpm's and no more flat spots.
All of my throttle transitions were seamless and smooth as silk !
This is the way I expected this bike to run from the factory !
NO Jens, I'm not giving it back ! I'm a very happy customer !



EXTERNAL REVIEWS
BoosterPlug review

by Bike Urious

BoosterPlug review

BoosterPlug review
| | | | | |
| --- | --- | --- | --- | --- |
| | | | | |
| BoosterPlug review | | BoosterPlug review | | |
| | | | | |